This week at Photokina Profoto announced the D-2 Monolight, claiming to have created the 'World's Fastest TTL Monolight' surpassing the power of the B1 with the offering of a 1000Ws version. They've somehow managed to exceed their own standard with their latest release.
Introducing Profoto's Pro-10, a beast of a full-studio strobe with a breathtaking flash duration of 1/80,000th of a second and a staggering 2400Ws of power. Designed for the most creative and ambitious photographers in the world, Profoto consistently delivers incredible light shaping tools and the Pro-10 does not disappoint.
It puts the photographer in full control thanks to its intuitive design, bright display, and tactile controls. There are no creative boundaries when there's no speed limit, and Profoto has done the seemingly impossible by redefining speed as a whole.
The perfect marriage of speed & power
Speed and power are both paramount for what you can do with a flash and Pro-10 sets a new benchmark for the combination of the two. It gives photographers groundbreaking speed with a recycle time of 0.02-0.7s while having a 2.4-2400Ws range of power.
The Pro-10 is ultimately crafted to handle all lighting challenges with its combination of TTL and Profoto's patented High Speed Sync (HSS) Technology. It retails for a whopping $13,969 USD and is available for pre-order on B&H with an expected availability of October 25th.
Specs:
2400 Ws with 11 f-stop power range
Fastest flash duration at any power setting – up to 1/80,000 of a second
Fastest recycling at any power setting – up to 50 flashes per second
AirTTL control & High Speed Sync
High-resolution display and tactile controls
Compatible with 11 flash heads and 120+ Light Shaping Tools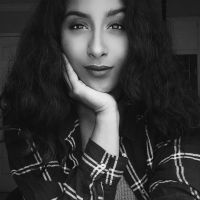 Shivani Reddy
Shivani wants to live in a world where laughter is the cure to pretty much everything. Since she can't claim "Serial Bingewatcher" as an occupation, she'll settle for wedding/portrait photographer at Lin and Jirsa & marketing coordinator here at SLR Lounge. For those rare moments when you won't find a camera in her hand, she will be dancing, eating a donut, or most likely watching Seinfeld. Follow her on Instagram:
@shivalry_inc