In a way-too-early comparison between the newest medium-format kids on the block, we take a look at the Hasselblad X1D and just announced Fujifilm GFX 50S.
Body Type
The Hasselblad X1D sports a sleek rangefinder-style mirrorless body weighing in at 725g, making it  lighter than the Canon 5D Mark IV and Sony A99II. While we don't know the exact weight of the Fujifilm GFX 50S, with it's SLR-style body, focal plane shutter, and detachable EVF, and chunk-style appearance, it's wishful thinking to believe this camera will be as light as the Hasselblad, Canon, or Sony.
Comparing images along with video of testers using pre-production models of the Hasselblad X1D and Fujifilm GFX 50S, the Fujifilm looks massive at least 30%-40% bulkier than the Hasselblad X1D. While  size and weight aren't all things to consider, it's clear it's a focus for both of these cameras as to appeal to a varying audience, and as such: Advantage: Hasselblad X1D
Versatility
Both of these cameras are using the tried & true and generally excellent 50 megapixel Sony medium-format sensor. Both cameras can adapt to various aspect ratios including 4:3, 3:2, and 6:17, and both cameras are sporting brand spanking new mounts.
The Hasselblad X1D can mount the two announced XCD lenses and existing H-mount lenses via an adapter. The X1D has dual SD memory card slots, 3″ touchscreen LCD or an electronic viewfinder with 2.36M dots, audio in/out jacks, 1080p/25p video, Nikon-compatible hot-shoe with TTL capabilities, Wi-Fi and GPS, and USB 3.0. With an in-body leaf shutter that relies on lenses equipped with a central lens shutter, the X1D's max shutter speed is only 1/2ooo sec, however, it can flash-sync throughout that range.
The Fujifilm GFX 50 will have seven lenses for it's new G-Mount by the end of 2017. Although Fujifilm doesn't have any older lenses that can be used on this mount, the short flange back-distance of the new mount means that we can expect to see 3rd party adaptors shortly. With a max shutter speed of 1/4000 sec the Fujifilm GFX 50S uses a focal plane shutter which should make for lighter, faster focusing, and easier to design lenses. That said, unfortunately, flash sync speeds may not exceed 1/250 second.
Fujifilm has not emphasized a touchscreen, video capabilities, or flash compatibility. After carefully watching Fujifilm's promotional videos and website about this camera I never saw anyone use touchscreen, and no mention or example of video can be found. Also, with such a low flash sync speed, strobe photography could be a real disadvantage for Fujifilm GFX 50S users. Profoto and/or Elinchrom would need to make compatible radio triggers sometime within 2017 to save Fujifilm from itself in this regard.
Advantage: Hasselblad X1D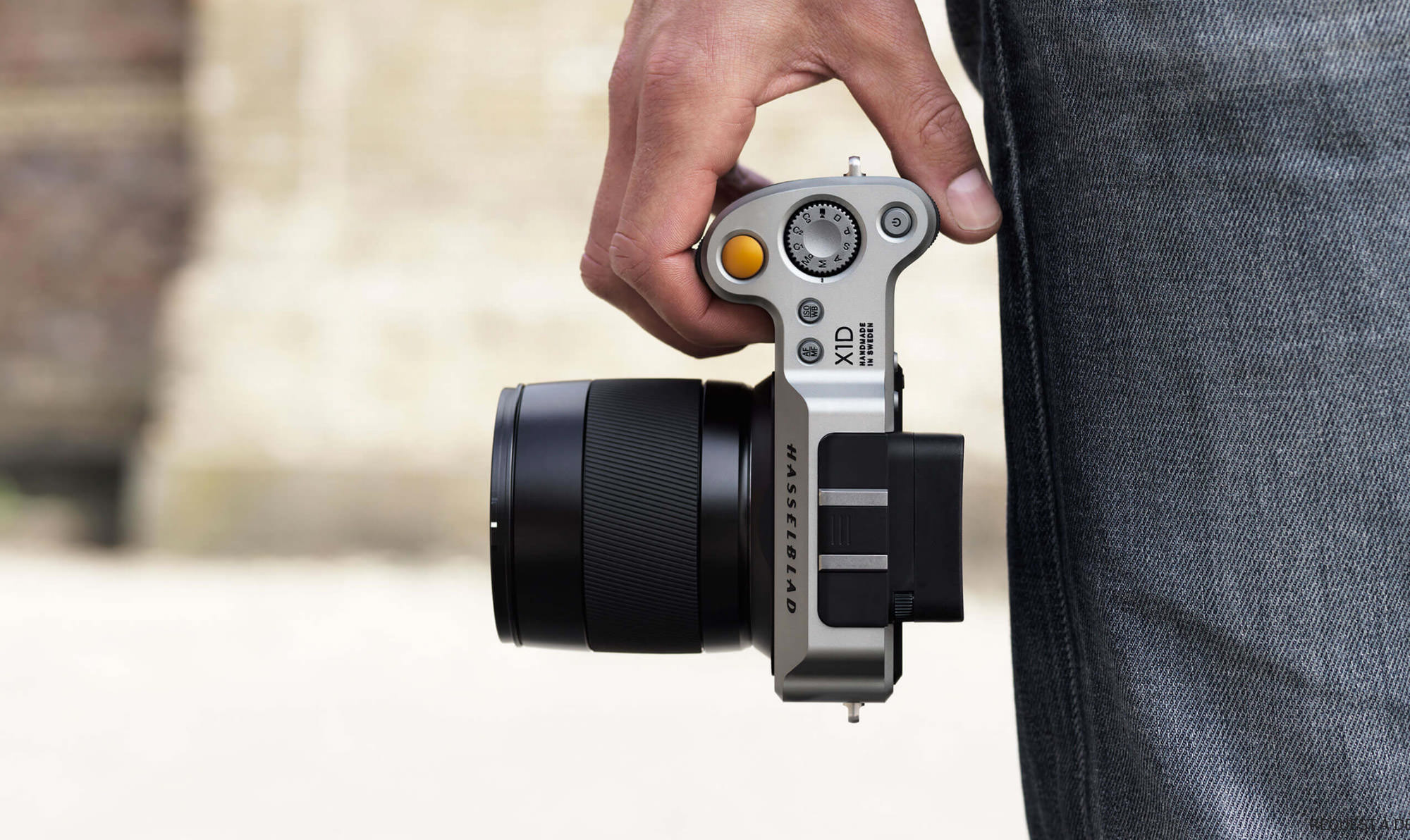 Control
The Hasselblad X1D is an ultra-modern take on medium format. With just two dials and four programmable buttons, this camera relies on it's excellent 3″ touchscreen LCD menu system to do the heavy lifting. The menu system looks amazing and very intuitive to learn. Simplicity is the way for this body as it doesn't bother with detachable accessories whatsoever. For studio use, this Scandinavian sensibility is probably a good thing, but in not-so-controlled environments it's possible this much simplicity could prove to be a liability for some. For what it's worth, the sort of handling on the Hasselblad X1D definitely appeals to me.
The Fujifilm GFX 50S follows in the footsteps of the X Series by featuring many physical buttons and dials, detachable electronic viewfinder, and an ergonomic vertical grip. Interestingly, removing the EVF makes room for an external monitor or makes the system a bit lighter to hold. The Fujinon lenses to come will feature an aperture ring for aperture adjustments on lens or with the Command dial on the body.
Advantage: Fujifilm GFX 50S 
Quality
The Hasselblad oozes quality all through it's magnesium alloy. The X1D boasts the highest resolution 2.36MP EVF (which is the same as the Leica SL), and sultry built-in 3.0" 920k-dot touchscreen LCD. Hasselblad is taking video applications seriously with it's inclusion of a Mini HDMI port that permits use of an optional external monitor for clear monitoring. Additionally, 3.5mm audio-in and out ports are provided for more flexible control over audio recording during video.
Fujifilm, with its more utilitarian design, is focused on creating a surprisingly modular system that looks to grow with the demands of it's base. The ergonomic vertical grip will allow for more power and less delays on a busy shooting schedule, and that can be critically important. Using the tilt-adaptor allows for angles you could only shoot via a flip screen, and shooting with GFX 50S should feel familiar even to non-Fuji X shooters.
Advantage: Hasselblad X1D 
While the Fujifilm GFX 50S looks like something familiar or old, the Hasselblad X1D looks and feels like something new. The kind of new we desperately need to shake up the clunkiness associated with medium format photography. Based on the known specs of both of these systems, the Hasselblad X1D thoroughly outclasses the just-announced Fujifilm GFX 50S. In the coming months, maybe some killer performance spec and a far more affordable body and lens pricing for the GFX 50S could narrow the gap between these systems, but time will tell. And while this  this way too early to be a proper battle between the newest medium-format digital titans, this round goes to the Hassy.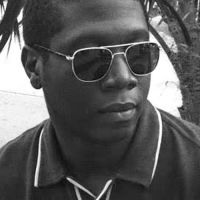 Marlon Richardson
Marlon is a South Florida-based wedding and portrait photographer, writer, and interactive designer. Involved in photography since the 90's, his background began with repairing film cameras from a master Vietnam veteran, followed by years of assisting professional photographers then before starting his own business in 2006. Marlon at his heart is a tinkerer that has love for and adept in every medium of photography. When not working Marlon is all about spending time with his wife, Naomi and two boys, Taze and Brassaï. http://www.marlonrichardson.com