Goliath vs. A Slightly Smaller Goliath
For years, the Nikon D800, D810, and Sony a7R have been the high megapixel kings, boasting 36 megapixels. Now we have 2 new high megapixel hitters, the Canon 5DS (weighing in at 50.6 MP) and the Sony a7R II (42MP). There's not enough room in this bakery for 2 high megapixel cameras, so which one takes the cake? Find out in the video and article below!
Sony a7R II vs. Canon 5DS | A Quick Comparison
Click to Subscribe!
High Megapixel Test
The first thing I'm obviously going to test is the resolution. On paper, the Canon 5DS already has an advantage, having packed 20% more pixels in its 24x36mm sensor. For me, on my 27inch 5k iMac, I had trouble discerning a noticeable difference when the images were side by side in Lightroom fit to screen. When the images were at 1:1 or 100% crop, I had to get closer to my monitor, but I began to see a discernable difference. When I zoomed in even closer at 3:1, I found that the difference was clear in the roof shingles and tower.
For me, and probably most photographers, 42MP is more than enough. I will say though, that I am excited for the photographers that can utilize this kind of resolution, and what they'll end up with because of that.
Shadow Detail Test
This is one of the most important tests for me. If you have shot once in a lifetime events, like a wedding, you know that things can happen quickly, and you might miss some shots due to improper exposure. A camera that can maintain shadow detail on an underexposed photo is sometimes the difference between a made and a missed shot. For this test, I shot these two images severely underexposed (please note, this is not how I normally take photos). I then added +5 stops of Exposure in Lightroom and observed the two photos at 100%.
I am extremely impressed with the amount of detail the Sony a7R II was able to return in a photo that was that underexposed. You can see how well the a7R II maintains the shadow detail on the wall and on the Matterhorn sign. If you're a photographer that likes to "fix in post," then the Sony a7R II will give you a more flexible RAW file than the Canon 5DS.
High ISO Test
Now for the final and hardest test, the high ISO test. High megapixel cameras are notorious for having poor high ISO performance because the tiny densely packed pixels get hotter quicker. I started this test by taking a shot at ISO 3200, and then I added +3.5 stops of Exposure to both images and zoomed in at 100%.
In this test, the a7R II performed significantly better than the Canon. What's interesting is that the Canon 5DS loses resolution faster than the a7R II. In the trees, rooftop, and fence, I'm seeing more details in the a7R II image than the 5DS one.
Who These Cameras Are For
For me, and I would imagine for most photographers, the Sony a7R II is a better all around camera. It has so many features that any photography discipline can find a use for it.
The Canon 5DS, on the other hand, is more of a specialty camera. Photographers who need the absolute best in resolution now have a viable option with Canon, and with their extensive lens lineup, they'll be able to do things that weren't possible with Medium Format cameras.
So which one would you pick? Let me know in the comments!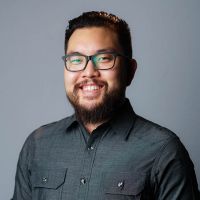 Joseph Cha
I'm a photographer and cinematographer based in Southern California. When I don't have a camera in my face I enjoy going to the movies and dissecting the story telling and visual aesthetics.