With everyone and their mother toting a new iPhone or some lesser counterpart, everyone's now used to having large, ultra clear, high resolution screens at their disposal. It's sort of a wonder, given our affinity for screens this size, that camera monitors haven't followed suit, as they tend to be either smaller or significantly larger. So it's exciting when a company like SmallHD announces a new 5" on-camera monitor called the SmallHD 502.
Given its screen size and weight (under a pound), it's even reminiscient of a modern mobile phone. But most modern smart phones tend to have higher resolutions than most on camera monitors which are typically around 720p – not this one. The 502's resolution even bests that of an iPhone 6 in terms of pixel density for full 1080p performance.
Furthermore, it is capable of producing 85% NTSC Color Gamut, making it about best-in-class in terms of color, and rivaling the capability found in OLED tech. It also allows for HDMI and SDi compatibility in and out, and powered by dual Canon LP-E6 batteries. Oh, and it also has 3D-LUT integration.
Building upon the 3D LUT functionality of the DP7-PRO Series, the 502 will allow shooters to apply an even higher resolution, more accurate 3D LUT, in real-time. The value of a tool with this much processing power is amplified when you consider its extremely low profile and compact size.
In conjunction with the 502, the company has announced a new EVF/HD viewfinder called 'Sidefinder,' calling it,
a fully featured HD viewfinder with a flip-out 1080p display. It's the brilliant, natural union between the SmallHD 500 Series Monitor and a cleverly designed, patent-pending, EVF loupe. The Sidefinder gives shooters all the benefits of using a field monitor AND an EVF, without compromising speed, agility, or quality of the image. The Sidefinder represents the highest resolution EVF and the highest resolution 5-inch on-camera monitor in one device.
The duo is sure to be exciting for many camera operators out there, and is certainly an intriguing and unique pairing. It may be small all together, but it's also light so there isn't much excess added to your rig, making this perfect for an easy workflow and easy for operation right on any DSLR or gimbal.
Find more about the 502 and SmallHD here.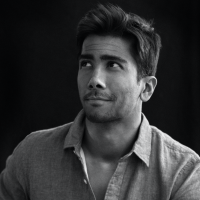 Kishore Sawh
A photographer and writer based in Miami, he can often be found at dog parks, and airports in London and Toronto. He is also a tremendous fan of flossing and the happiest guy around when the company's good.