We're bringing you our next artist feature from the July winners of SLR Lounge Awards! These articles are meant to give the photography community insight on how our award winners created their business, grew their portfolio, and achieved excellence in the industry.
Carsten Schertzer, an award-winning wedding photographer based in Los Angeles, entered multiple award-winning images into our Awards submissions, earning an Apex Award and a Summit Award in the Wedding Portraiture category, as well as a Summit Award in the Photojournalism category. He also earned a Summit Award and an Ascent Award for Wedding Portraiture in June. Let's take a glimpse into his creative process and learn what tools and ideas have inspired him along the way.
What made you decide to focus on Wedding Photography?
I was originally a skateboard photographer and had plans to eventually become a photojournalist to cover international conflict/natural disasters. When I was 17 years old I had the opportunity to photograph a wedding and completely fell in love with it. After that wedding my goals as a photographer completely changed, it went from wanting to be a news photojournalist, to being a wedding photographer.
At the beginning of your career, what is the single biggest thing you did to help you get your business off the ground?
Working a TON! Taking any work I could get whether paid or unpaid. Just getting out there and being able to prove myself, build a decent portfolio and learn as much as I could about the industry, what clients wanted, how to run (and not run) a wedding photography business by working for other photographers.
How did you get your first paying client?
I knew someone who knew someone who was looking for a wedding photographer, I had zero experience with weddings at the time but I showed them my skateboarding and portrait portfolios and that was enough to convince them to hire me. The pay was $300 for a 12 hour day. Also I knew I didn't have enough gear at the time, and was completely unprepared. I ended up renting $500 worth of gear and actually lost money on that wedding. but it was a great learning experience and eventually lead me to where I am now.
Do you have a favorite accessory that you use to get the shot?
MagMod! I love all of the magmod light modifiers and use them constantly to get the kind of photos I am after.
Describe your editing workflow.
It all starts with pre-visualization, knowing what I am going for before I start processing is key to my post production. After I have a pre-visualization in my mind of what I want for any particular photograph, I start working towards that visualization. Usually ill crop and straighten first, then I have a custom developed preset that handles universal global adjustments like Vibrancy, Shadows, Highlights, S Curve, Hue shifts, CA removal, Lens Correction, and a few other adjustments. Then I go into image specific adjustments like exposure, and white balance. After I have gotten all of the global adjustments set, I get into local adjustments to correct skin, dodge/burn, and accentuate certain parts of the frame that I want to stand out or be a specific way.
How are you constantly evolving and pushing forward your style and quality?
I am always trying to push myself to the next level, always reviewing, critiquing and tweaking my work and the way I think. I try to never look at other photographers work and think "I should do that". But instead look at my own work, look for every single thing that I don't like and make a conscious decision to not do those things anymore. I just try to keep removing the bad things, until all that is left is what I like, I find that is the best way for me to progress as a photographer without taking too much influence from other photographers.
See more of Carsten's work on his Website & Instagram and view our latest SLR Lounge Award Winners here!  Don't forget to submit your images before September 21st  to be considered for our September 2017 Award Winners!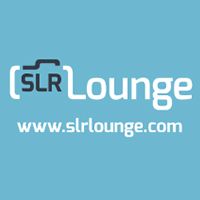 SLR Lounge Official
Articles by SLR Lounge Official are created by multiple authors. They represent official announcements by SLR Lounge.