2016 was a big year for gear releases in the photo & video world, with the Canon 5D Mark IV, a Sigma 85mm f/1.4 Art, DJI Drones, and powerful Profoto strobes, just to name a few. One thing we've been seeing from companies over the last several years is the movement towards quick and easy transfer through built-in Wi-Fi capability, a sign that instant media is more relevant than ever. The ability to transfer images quickly to a smart device opens a host of possibilities for client satisfaction, marketing strategy, and is overall just a great business asset.
The 5D Mark IV is a prime example of this movement, with its much-needed upgrade to Wi-Fi transfer. Nikon cameras have carried built-in Wi-Fi in both their DSLR's and point-and-shoots for several years now so Canon is definitely trying to make up for lost time with this recent enhancement, but Brian Worley of P4Pictures notifies us of a simple technique for those of us with certain EOS cameras that don't carry this new feature.
An inexpensive USB On-The-Go to Lightning adapter and a USB cable to connect your EOS camera and iPhone are all you will need to make this possible. Brian has confirmed it works on the following cameras, but it should work on most EOS cameras from the last 10 years.
Brian has even transferred RAW images – even dual pixel RAW – from the 5D Mark IV and edits them with Snapseed or Lightroom Mobile.
how to transfer images from EOS to Ios
Apple's latest iOS 10 update included the ability to edit and work with RAW images on your iPhone, but the issue of how to transfer these RAW files still remains. "Canon's Camera Connect App only allows JPEG images to be transferred from their cameras with WiFi connections" notes Worley, and even if you do transfer a RAW file, they are automatically converted into JPEGs and stored on your mobile device.
Here's how Worley suggests you do it:
Buy a USB OTG to Lightning Adapter – you can purchase one here.
Plug the camera USB cable into the adapter and the other end into the camera port.
Unlock your iPhone and plug in the Lightning Adapter then open the Camera app.
The Apple Photos App will open and you'll see an additional option in the bottom right corner – Import.
The phone will then start reading images from the cards in your camera. Although some EOS devices have dual memory card slots, iPhone's will read from both cards allowing you to pick and transfer whichever RAW or JPEG files you need.
Once the import completes, Photos will ask if you wish to delete the pictures from the cards, and that's about it.
For those of you with the 5D Mark IV that are having issues with new Wi-Fi feature or battery problems because of it, Worley also has a guide to choosing the right Wi-Fi function.
Brian Worley is a photographer, photo trainer based in Oxfordshire, UK. I'm a Canon EOS system specialist and I frequently bring additional light to my pictures in the form of a few Speedlite flashes. I regularly write articles for photography magazines in the UK.
CREDITS: All photographs shared by Brian Worley are copyrighted and have been used with permission for SLR Lounge. Do not copy, modify or re-post this article or images without express permission from SLR Lounge and the artist.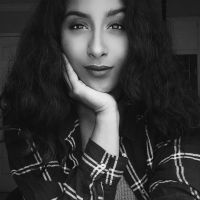 Shivani Reddy
Shivani wants to live in a world where laughter is the cure to pretty much everything. Since she can't claim "Serial Bingewatcher" as an occupation, she'll settle for wedding/portrait photographer at Lin and Jirsa & marketing coordinator here at SLR Lounge. For those rare moments when you won't find a camera in her hand, she will be dancing, eating a donut, or most likely watching Seinfeld. Follow her on Instagram:
@shivalry_inc