UPDATE! winner announced!
Congrats to the winner of the GotPrint photo contest, Eddie Hennessy, photographer of the following image! We'll be in touch shortly with your prize!
If you didn't win, we hope you consider submitting your image(s) to our Constructive Critique section to continue learning and growing from our community!
Original Contest Info
The following is a sponsored Photo Contest.
Description: Capture a special moment in someone's life (or yours) for a chance to win a complete photography marketing package from GotPrint.com. A special moment can be any event deemed to be memorable in our lifetime such as a wedding, birthday, family gathering, newborn and so on.
Prize: $200 worth of custom prints from GotPrint.com. This prize will allow the winner to boost his/her photography business with customized promotional items such as business cards, postcards, flyers, brochures, banners and much more.
Enter Below | See Current Entries
If the widget above is not working, please click here to view the entries.
Deadline: All entries must be submitted by Dec 1st, 2016. Winners will be announced December 14th, 2016.
Judging: All entries will be judged by SLR Editors based on creativity, appeal, and composition.
Limits: Limit one (1) entry per person in the US or Canada.
About GotPrint.com:
GotPrint is a leading online printing company based in Burbank, California. GotPrint utilizes modern and state-of-the-art presses to produce quality printing for all their clients. They assist small businesses with all their promotional needs to thrive in this competitive market. Every day, thousands of businesses and individuals trust GotPrint with their promotional needs, reinforcing the GotPrint reputation of industry leading quality, top-notch reliability, affordable prices, and a wide selection of print products.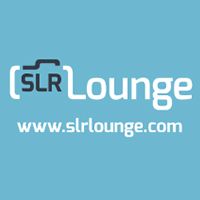 SLR Lounge Official
Articles by SLR Lounge Official are created by multiple authors. They represent official announcements by SLR Lounge.