When making the decision to purchase reverse-engineered third-party lenses in hopes of getting similar performance to OEM offerings at a fraction of the cost, there is always a bit of gambling involved. Unfortunately for owners of the newest Canon cameras who rolled the dice and purchased Sigma lenses, the bet may not have come up in your favor.
Sigma has released an advisory informing customers that there is a confirmed bug involving the following lenses on EOS 6D Mark II, EOS 77D, EOS Rebel T7i, EOS Rebel SL2 bodies:
SIGMA 30mm F1.4 EX DC HSM
SIGMA 50mm F1.4 EX DG HSM
 SIGMA 85mm F1.4 EX DG HSM
When shooting in Live View with "lens aberration correction" turned on, photographers using one of these bodies and lenses together are receiving an error message. Sigma's recommended course of action is simply to set the camera's "lens aberration correction" setting to "disabled." As of this writing, there is no impending solution inferred to make the lenses compatible with this feature in the new bodies, and presumably forthcoming Canon bodies, as every recent Canon DSLR release is experiencing this incompatibility.
The good news is that since it's such a specific set of circumstances involved in the incompatibility, it should be an easy workaround. We assume many of our readers will be using post-processing software and shooting RAW, which should leave you largely unaffected by disabling "lens aberration correction," in Live View as you can simply apply lens corrections in your post-processing software of choice.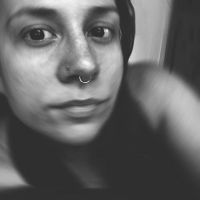 Holly Roa
Seattle based photographer with a side of videography, specializing in work involving animals, but basically a Jill of all trades. Instagram:
@HJRphotos