We're bringing you our next artist feature from the June winners of SLR Lounge Awards! These articles are meant to give the photography community insight on how our award winners created their business, grew their portfolio, and achieved excellence in the industry.
Jorge Pastrana, an award-winning commercial and wedding photographer based in Puebla City, Mexico, entered two winning images into our Awards submissions, earning an Apex Award in the Wedding Photojournalism category (for June) and an Ascent Award in the Wedding Portraiture category (for July). Let's take a glimpse into his creative process and learn what tools and ideas have inspired him along the way.
How did you establish and define your style?
Well, I think my style is constantly changing, I'm always searching to learn something new and for inspiration. Every day, I read photography blogs like SLR Lounge, Petapixel and Fstoppers, but if I had to define my style it would be warm colors and strong emotions with a photojournalism approach.
Now that you are established, what is the key to your ongoing success?
I'm still in the search for that answer, but I could say that you do have to keep working a lot! Really, a lot! Being a wedding photographer is very cool, but nobody said that it would be an easy task. You have to make connections with wedding planners, work every day possible on your social media like Facebook and Instagram, you have to give an excellent service to your clients so you can have positive reviews, make relationships with other wedding providers, reply to every email quickly and over everything to be an outgoing person. If you are a shy person maybe landscape photography suits you better.
What marketing advice would you give those starting out in the Wedding Photography industry?
Ok, I think it's easy:

Have a nice and clear website. If you can't afford a designer, do it yourself; there are plenty of free tutorials for WordPress
Learn SEO! Seo services can be very expensive
Have an Instagram account
Have a Facebook fan page
Go to bridal shows
Try every of the best-known wedding directories like Fearless Photographers, Mywed.com, Wedding Wire, etc. Not everyone is going to work for you, but with time you will find which one works best for you.
If you had to select only one lens to shoot with, what would it be and why?
This is a tough one. I think that every lens has its purpose, I love my Canon 17-40mm for the dance photos, a 35mm or 28mm for general photojournalism, the 85mm f/1.8 for almost anything and the 70-200mm for the portrait session. But if I only would pick one, it would be my Tamron 24-70mm f/2.8, which I don't use very often, but my wife does a lot.
What software do you typically use to edit?
For culling photos: Photo Mechanics
For post-production: Lightroom
For more advanced editing: Photoshop
For uploading to Instagram: Gramblr
For compression: Jpeg mini
How are you constantly evolving and pushing forward your style and quality?
For me, photography is something I breathe every day at every moment. I'm not joking! I'm always looking for inspiration and new techniques, I do wedding photography not only for a living but also because I really love this work, and this is something I want to stand out.
See more of Jorge's work on his Website & Instagram and view all of our June 2017 Award Winners here! Visit SLR Lounge to see the full list of July winners here! Don't forget to submit your image before August 21st  to be considered for our August 2017 Award Winners!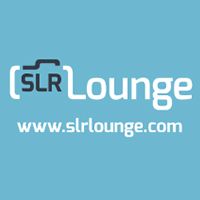 SLR Lounge Official
Articles by SLR Lounge Official are created by multiple authors. They represent official announcements by SLR Lounge.