The Sigma 70mm f/2.8 DG Macro ART lens is the company's newest lens in the lauded Art Series. At $569, it is also the most affordable entry in the aforementioned lineup. It was an unexpected but welcomed addition that Sigma snuck in when it announced that their entire set of Global Vision primes was coming to Sony's mirrorless party in native attire. But, Is it attractive enough to sneak into your kit in the face of already good competition? Let's see.
Build & Handling
When Sigma announced that the Art series was coming to Sony in a native mount, I was thrilled because I've been a fan of the company for some time. However, my excitement was immediately blunted by what appeared to be an MC-11 2.0 built into the lens itself. For a company that has long been an uncompromising and disruptive force in the industry, this seemed like a shortcut that didn't align with my perception of their brand. And yet, I was pleasantly surprised that this extra girth has proven to be quite useful.
[Related: Sigma 14mm F/1.8 Art Lens Review]
It should be said here, however, that this lens will NOT be available for Nikon F-Mount. Our Editor-in-Chief has been in touch directly with Sigma to get some information here and they have confirmed that the motors Sigma has chosen to use are incompatible with Nikon's focusing mechanism. This is the only Sigma lens to suffer in this way and it is a strange decision, but, there you have it.
Aperture Range: f/2.8 to f/22
2FLD Elements, 2 SLD Elements
13 Elements, 10 Groups
Low Dispersion and Aspherical Elements
Super Multi-Layer Coating
1:1 Magnification, 10.2″ Min. Focus
Coreless DC AF Motor, Manual Override
Weather-Sealed, Brass Bayonet Mount
Rounded 9-Blade Diaphragm
Sigma 70mm f2.8 for DSLR v Mirrorless version
Weight: 515g v 593g
Length: 4.17″ v 5.38″
The extra size and weight help to stabilize your hand which is good because this lens doesn't have image stabilization. This is less a problem for Sony versions as most Sony bodies have great IBIS, but for the DSLR variants this will absolutely matter. It gives you more of the lens to hold, and pushes the wider portion of the lens away from the body of the camera. This makes it easier to hold so you can capture those macro shots when you're shooting without a tripod. For lens without built-in stabilization, this is a plus.
Price
Sony 50mm f2.8 – $498
Sigma 70mm f2.8 – $569
Sony 90mm f2.8 0SS $1098
The Sigma competes with Sony's current macro offerings quite favorably and gives you cause to pause when you make your choice for which lens to purchase. The 50mm f2.8 is $71 less expensive but, it's a standard focal length. So beyond price, the Sigma should be considered in a different category. However, compared to Sony's 90mm f2.8 OSS Macro, things get more interesting. The competition is significantly stiffer when compared to Canon macro lenses like the 100mm 2.8 Macro, either the L or non L version.
Sigma 70mm f2.8 v Sony 90mm f2.8 OSS
Price:  The Sigma is $529 less expensive
Weight: 593g v 602g
Length: 5.38″ v 5.14″
Stabilization: No v Yes
The big question to consider is this. Is an extra 20mm in focal length and OSS worth the additional $529? For me, no. The 70mm is just long enough, although barely for what I want, and the Sony A7 III's IBIS makes up for the lens lacking stabilization to a degree.
Note: The Sigma 70mm f2.8 extends as you focus whereas the Sony 90mm f2.8 Macro focuses internally.
Shooting Experience
Versatility
Macro lenses by design add another dimension of functionally to your shooting experience. It opens up the opportunity to capture what would otherwise be impossible at a given focal length. At 70mm, this lens seems to be hit a sweet spot for most.
It will, of course, shoot the usual subjects; food, product, flowers, insects, or whatever you desire.
The 70mm focal length is just long enough for portraits and yet, not so tight as to exclude too many foreground element for the occasional landscape. This range of use is key for me and maybe for you if you want a lens that can do a bit of everything with the bonus of macro capability.
Auto Focus / Manual Focus
The autofocus isn't lighting quick and nor is it unbearably slow, but it is slow, especially when compared to most modern AF lenses, and that's noticeable.
The autofocus has a tendency to hunt and that hunting isn't silent. It isn't obnoxiously loud but, you'll definitely notice it.
Unlike other Art Series lenses, this is a focus-by-wire lens, and when focusing manually (as you may be prone to do especially given the slow AF) the focus ring doesn't offer as much resistance as you'd want to feel while making adjustments. Still, it will take you at least three long turns for you to move through the entire focus range. I like this as it helps with precision, but it's not to everyone's taste. It also makes this less of a run-n-gun lens.
Bokeh
This is a truly sharp lens, as new Sigmas tend to be, but the out of focus area is rendered beautifully, with silky-smooth transitions and soft edges. Balls of light are clean and aren't busy with onion ring lines or harsh outlines either. You will see some cats eye towards the edge of the frame but even those are still rendering nicely and not too distracting.
Chromatic Aberration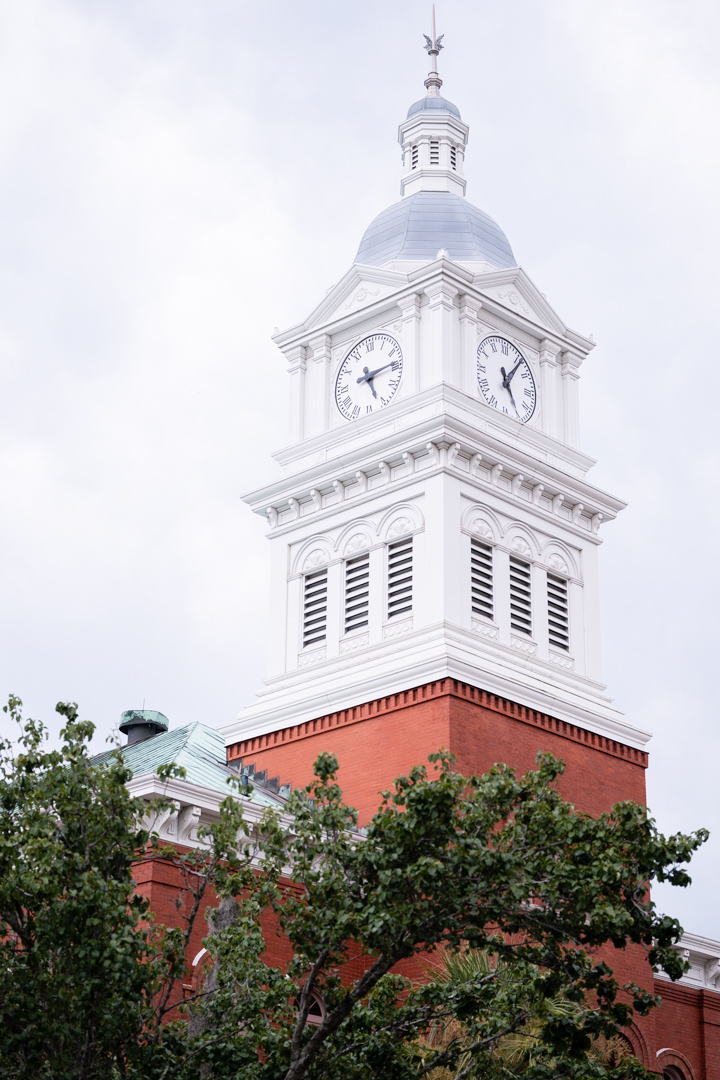 Chromatic Aberration is very well controlled and, in fact, hard to produce. Around high-contrast areas such as the outlines of building or around the edges of dark text on white backgrounds, you'll find that you don't have to correct it – which is more than one could say about the Canon, which can suffer there and past about f/8 suffers from noticeable diffraction and subsequent softening.
Summary
The natural inclination is to compare this lens to Canon macro lenses  like the 100mm 2.8 L and 100mm 2.8 USM because they are adaptable to Sony via the MC-11, both similarly priced at $569 (the L is on sale right nor for $749 and the non-L is $599), and of course going after the same market. Things to consider would be the fact that the longer focal length of the Canons make them better portrait lenses and give them a greater working distance.
But in addition to that they both have faster focusing and all internal focusing. That the Sigma doesn't have internal focusing is a blemish on it because it makes it less versatile as a walk-around lens, and then when that's combined with the slow focusing and lack of IS, that almost relegates it to studio use, and suggests it's not really a walk-around macro lens.
However, this is not to suggest the Sigma isn't a solid performer, because it is. It's sharper than the Canons and for Sony users it doesn't need adapting. In many ways it fits right in line with the whole Art approach.
The Sigma 70mm f2.8 Macro Art is an affordable and adept performer in controlled scenarios, and at a price point that's very very good. It reminds us of an issue that Sony has only recently begun to address. They have been holes in their lineup that leave room for competitors to provide comparable image quality at a much lower price.
If you absolutely need to pair optical steady shot with Sony's in body image stabilization, your only option is the 90mm f2.8 Macro OSS. Otherwise the Sigma 70mm f2.8 Macro will meet almost all your needs for half the price.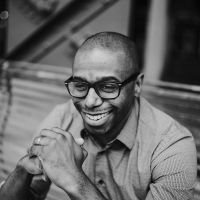 Wendell Weithers
Wendell is based in Atlanta where he shoots events, portraits, and food photography. He also supports his wife Andrea as she runs their cake design business, Sweet Details. Instagram:
Wendellwphoto