In recent years, there has been a pronounced push within the industry to provide stellar optics that both maximize our current crop of high-resolution sensors as well as the impending harvest of tech that will undoubtedly yield an even higher megapixel count. But more than that, this push has been intent on offering lenses that make cinematic and premium shooting experiences more accessible to shooters. This doesn't mean "budget-friendly" options, but options within reach of more of us; if only at the fringes of our hopes.
At Photokina 2016, the Korean brand Samyang revealed their XP line of lenses that teased at capturing the magic of Zeiss Milvus or even Otus lenses. With a substantially improved build quality, their 85mm 1.2 and 14 2.4 lenses were the introduction to a new chapter in the company. And today that story continues with the addition of their 50mm 1.2 XP lens.
Excerpt from the Samyang Announcement:
This lens, built for DSLR cameras, has a resolution of more than 50 megapixels for photography and 8K for video. The XP 50mm F1.2 manual focus lens enables you to capture those dramatic moments in perfect image quality with a bright F1.2 aperture. In particular, it optimizes for portraits, capturing the delicate change of the eye at the time of a portrait, right down to a strand of hair, and bright and beautiful skin colour. You can express unconstrained depth with the bright aperture, while the 9 blades also deliver beautiful bokeh, starburst, and out-focusing effects. Also, you can even achieve high image quality in low light conditions and indoors thanks to the fast shutter speed.
The  Samyang 50mm 1.2 lens will be available in March 2018 with a suggested price of 949€ ($1171)*.
Official US pricing will be updated as soon as it is announced.
Lens Overview
f1.2 – f16
11 Elements, 8 Groups
1 ASP, 1 HR,
Ultra Multi-Coatings
9 Diaphragm Blades
Minimum Focusing of 0.45cm (1.48ft.)
86mm Filter Size
1200g (2.64lbs) ; 1300g (2.86lbs) with lens hood
You can find a full list of lens details here.
The XP lineup now covers a useful range of focal lengths: ultra-wide, standard, and mid-telephoto. If you're interested in this set of lenses, you can order yours in the links below.
Samyang 14mm 2.4 – $999
Samyang 50mm 1.2 – official pricing coming soon.
Samyang 85mm 1.2 – $999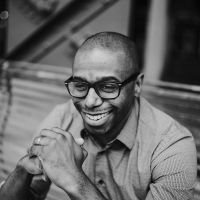 Wendell Weithers
Wendell is based in Atlanta where he shoots events, portraits, and food photography. He also supports his wife Andrea as she runs their cake design business, Sweet Details. Instagram:
Wendellwphoto