Whether you're shooting with an $80 point and shoot, or a heavy DSLR, flash memory cards are going to be your constant companions and requirements in order to keep your photography and digital life operating effectively. More specifically, the likelihood is your device will accept and or require a Secure Digital (SD) card. No shortage of memory examples have arisen, but SD has triumphed as the primary flash memory format. Sure, if you're shooting with a pro level DSLR, then CF is your staple, but for the majority, SD still is the go-to. Like any electronic device, SD cards do well with some maintenance, and with a little, you can improve and prolong the life of your card, and have less detrimental hiccups while shooting.
The Secure Digital standard came about in 1999 as a replacement and upgrade to MultiMediaCards (MMC), and is maintained by the SD Card Association (SDA). As such, the type has gone on to feature in thousands of photography products. There are four SD card branches which come in 3 different forms; Standard Capacity (SDSC), High Capacity (SDHC), the eXtended Capacity (SDXC), and SD SDIO, which unites data storage and input and output capabilities. Furthermore there are the original size, mini, and micro. Many adapters are available for the smaller sizes to be read by a device built for an original size. The Original is the standard and measures 32 x 24 x 2.1 mm, weighs around 2-3 grams, and is easily identifiable by its cut corner design.
Being so small,  they can be finicky pieces of electronics. They spend most of their time waiting idly in unused cameras and phones, and then, upon our request, are expected to leap into action time and time again. They usually do, until they don't, and we all know they don't at the precise moment you really need them to. If you've ever had one go awry,  then you'll know there probably wasn't any physical damage, but your device wouldn't recognize the card, or it was acting slow, or would say it's at capacity when it wasn't. A computer engineer for Boeing once told me that its not a matter of if, but when, storage drives will fail. To keep them working optimally and to extend their utility, proper formatting is required.
The SD Association tries to help by providing a great resource, but in my experience, most people don't know about what they have to offer. They have an application offering called SD Formatter and it does SD, SDHC, and SDXC. It's entirely free and easy to set up, and due to the source being the actual SD Association, it's more trustworthy than third party apps. You can download it here and format all your SD, SDHC, SDXC cards in a flash.
You may argue that Windows or OSX or your camera have built in formatting options like Apple's Disk Utility (which has failed me in the past). However, the SDA issues warning that by using these generic operating system formatters, "optimum performance may not be experienced."
The official formatter aims to ensure that all cards formatted using it are entirely compliant. This can mean better read and write speeds, buffering, and available storage.
The SDA states:
The SD Formatter was created specifically for memory cards using the SD/SDHC/SDXC standards. It is strongly recommended to use the SD Formatter instead of formatting utilities provided with operating systems that format various types of storage media. Using generic formatting utilities may result in less than optimal performance for your memory cards.
Thoughts
The utility could not be easier to use. It's a very simple interface without clutter or distraction, and not too many options, and doesn't take long.
If you've never had an SD card fail on you, then you may think you're in the clear. Well, fingers crossed you are, because the moment it happens is usually a bad one. I've only ever had it happen to me a single time. I had traveled to Norfolk Virginia to go to NAS Oceana Master Jet Base to shoot my favorite subjects. I was using two cameras, a DSLR and a point and shoot, and when I returned home, one of the cards decided it would not register on the computer, then on the camera, and then decided to die. Thankfully, it was from the point & shoot, but I try to keep the cards in good shape since.
[REWIND: SD Cards Pose Real Security Risks For Photographers]
Keep in mind this is not solely for the purpose of 'injury proofing' your card to prevent data loss and corruption. If you're shooting video, or perhaps shooting RAW on a high megapixel camera the likes of a Sony A7R or a Nikon D800, or frankly, any camera with a sensor doing above 16MP, your files are going to be tipping the scales. To keep shooting with a constant fluid workflow you'll want, or need, your card to be able to write without hiccup, and in an expedited manner. This can help. I hope this finds you well.
The SD Utility is entirely free, and current version available for Mac OSX (10.5-10.9-) and Windows XP, Vista, 7, and 8.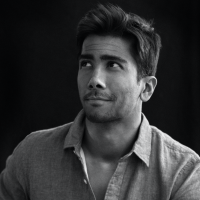 Kishore Sawh
A photographer and writer based in Miami, he can often be found at dog parks, and airports in London and Toronto. He is also a tremendous fan of flossing and the happiest guy around when the company's good.