"Our goal is to be the professional's source for top performing, professional grade memory cards and workflow solutions…We will be committed to focusing our efforts on the digital imaging pro who is meticulous about his equipment and workflow—delivering the best service, plus best product quality and reliability."
Those were the words of Wes Brewer, founder and CEO of ProGrade Digital, just a few months ago when news about the company's existence went public. And as of this week, they've delivered. ProGrade Digital has announced at NAB the not only a new high-tier of SD card but the world's first 1TB 1400 MB/s CFexpress.
ProGrade Digital SDXC UHS-II V90
At the company's launch they started out with the SDXC UHS-II V60 cards, which were promising and exciting on their own, capable of fulfilling the needs of most prolific creatives with demanding devices. However, as we still march forward in a world of 'escalation' more speed is better, and this new higher-tier V90 version comes in at 250 MB/s, and unlike most manufacturers ProGrade Digital is not only stating their write speed but backing a minimum level of write it will not fall below:
"Guaranteed to operate at a sustained read rate of up to 250MB/second and sustained write speed of up to 200MB/second. V90 ensures that write speed will not drop below 90MB/second.

V90 rating ensures card write speed will not drop below 90MB/second—a level required by cameras such as Panasonic GH5S, Panasonic AU-EVA1, Canon Cinema EOS line and Canon EOS 5D Mark IV (for Motion JPEG). ProGrade Digital SDXC UHS-II, Class 10, V90 technology delivers peak performance from Canon™, Nikon™, Panasonic™, SONY™, Blackmagic™ and other brand cameras."
These will be available with capacities from 64GB, 128, and 256GB starting in May, and starting at $99.99. This is providing direct competition for the likes of Sony's G-class SD cards.
ProGrade Digital CFexpress™ 1.0 – 1TB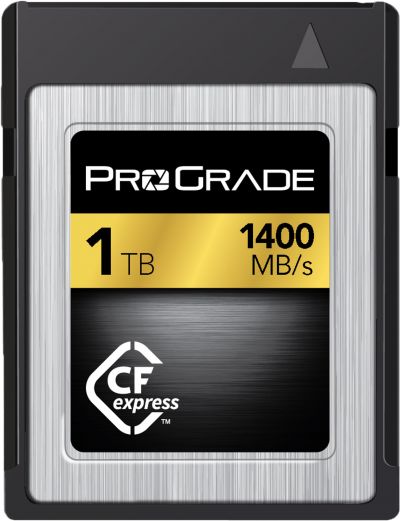 While more consumers will get greater benefit of the SD cards due to sheer market distribution of the type, it is this announcement that really tilts the axis of the world of memory, and opens the horizons for hardware too. This is a big deal.
Not only is the capacity something to nod at, but ProGrade is reporting 1,400MB/s read speeds and burst write speeds greater than 1,000MB/s. To put that all in perspective, that's about 3X faster than CFast and more than 4X the speeds of SDXC™ UHS-II. While those speeds may sound like the answer to a question that has yet to be posed, it bares reminding as I've said before that the quest for speed of data transfer is like running in a race where the finish line keeps moving. We want cards to handle 4K today, but Moore's Law suggests we'll want 6K not in 5 years, but in 2, and 8K would soon follow.
As such, memory card makers aren't looking to the end of the block, as much as they need to be looking around the corner. That's what this is, and in doing has made the 'far-fetchedness' of things like 8K seem less a nebulous oasis on the horizon than a tangible mile marker. In essence, the memory upgrade could dictate the evolution of the camera hardware and all that estuaries from that.
And to recap, unlike CFast which was fatalistic, CFexpress can evolve to be even faster. And again, CFexpress and XQD share the same form factor and the readers of each should be able to use the other format permitted the camera firmware has been adjusted – which means there are cameras that have been on the market for over 2 years that can use this tech now. That said, you'll have to wait until late this year to get your hands on them.
Thoughts
When Jay Hawkins, then-consumer products group vice president at Lexar's Parent company, Micron Technology Inc. dealt the somber blow to the photo world that Lexar was shuttering, he left a silver lining when he said "Micron is exploring opportunities to sell all or part of the Lexar business," and out of that came ProGrade Digital. But the community has been burned by high hopes before so until now it was hoping against hope. It's refreshing to see what's been borne of the ashes of Lexar, and we look forward to getting these cards in.
You can get ProGrade Digital memory cards here.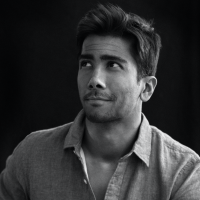 Kishore Sawh
A photographer and writer based in Miami, he can often be found at dog parks, and airports in London and Toronto. He is also a tremendous fan of flossing and the happiest guy around when the company's good.