We can't all have state of the art, top of the line cameras that can take a clean shot at ISO one trillion, but most of us have access to Adobe's $9.99 Photoshop/Lightroom bundle. For those times that your equipment can't quite cut it in low light, there's an incredibly easy solution. There is one caveat, however; what you're shooting needs to be static. Koldunov Brothers have released a super short tutorial demonstrating precisely what to do and the kind of results you can expect. 
This tip will work with any camera. To drive that point home, the first camera used to demo the technique in this video was that of an iPad at ISO 800. Here are the simple steps to drastically reduce noise in an image:
Take about ten shots in rapid succession. Your camera doesn't need to be on a tripod.
Open Photoshop.
Via the File menu, navigate to File > Scripts > Load Files Into Stack.
In the dialog box that appears, use the "browse" button to locate all your files. Check the boxes for "Attempt To Automatically Align Source Images" and "Create Smart Object After Loading Layers."  Then press "OK."
All your images will load into a multi-layer Photoshop document with each shot you took comprising a layer. Use the Layer Menu to navigate to Layer > Smart Objects > Stack Mode > Median.
Now your image is magically much, much less noisy.
A similar technique is used for mobile photography in the Cortex Cam app. If you'd like to achieve low-noise results from low light mobile shots without having to export to a computer and run them through Photoshop, Cortex Cam is an easy way to do just that. You can check out our review of the app here to learn more.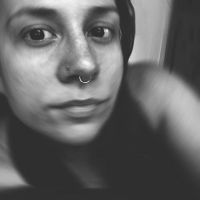 Holly Roa
Seattle based photographer with a side of videography, specializing in work involving animals, but basically a Jill of all trades. Instagram:
@HJRphotos