Nightscape photography is pushing the boundaries of photography, putting modern digital cameras to incredible use, and capturing images that simply were not possible only a few years ago. It can be daunting to begin learning the ins and outs of astrophotography which is why we created our first landscape photography workshop, Photographing The Milky Way, to guide the way – watch the trailer below:
photographing the milky way – Purchase now!
This workshop will take you from beginner to master in just under 2 hours with our comprehensive guide packed with useful tips, recommended gear & apps, & so much more!
Learn How To Find & See The Milky Way
Achieve Focus In Dark, Challenging Conditions
Perfect Exposure Settings For Any Starry Scene
Capture Single Exposures, Double Exposures, Panoramic Stitching, & Photographing a Subject Under the Milky Way
10 + Lightroom Presets To Help Create Incredible Imagery
2 Hours of HD Video Instruction + 3 PDF Resources
Click the button below to purchase or stream it now in SLR Lounge Premium.
We're Solving The Two Greatest Challenges Of Astrophotography
It's late at night and it's dark outside, how do you nail focus and how do will you know if you've captured the full potential of the night sky? We cover all the common issues that beginners face when out in the field and just how easy it is to combat them to get perfectly sharp images.
Focus Issues – Blurry Stars
With many lenses, it's very difficult to focus perfectly on the stars, because even a fraction of a millimeter on your distance scale can mean the difference between 100% sharp stars, and uselessly blurry stars. We will teach you fail-proof methods to nail focus every time, so you won't get frustrated in the dark trying to figure out what went wrong.
Correct Exposure – Grainy Images
We'll take you back to Photography 101 to discuss how the Exposure Triangle changes when it comes to photographing the night sky. Our starting guide will be the perfect companion for your nightscape adventures and will help guide you in the right direction to get the ideal settings for the scene you're in.
Don't Let Your Gear Limit You From Endless Possibilities
Worried that you won't be able to capture the epic sky because you don't have the right camera or lens? We give you our favorite recommendations for gear for every budget and experience level. Don't break the bank buying the best gear when you can make do with what you have!
Document Your Adventures In An Extraordinary Way
Many photographers pick up nightscape or landscape photography as a hobby, allowing them to use their gear to create fun images outside of their everyday work. We wanted to create a workshop that will aid you in documenting your travels in a memorable way, giving you insight on how to photograph subjects under the stars!
Detailed Lightroom Tips To Help Polish Imagery
Take your Milky Way images from drab to fab with our 10+ Lightroom presets included in the purchase of the workshop. We've also included an entire chapter on post-production to help alleviate some of the common issues people face when editing astrophotography images.
Noise Reduction
Learn how to avoid noise while shooting on-location, to get the best possible image quality out of whatever camera you own. Learn how to reduce noise in post-production using basic and advanced techniques for both single and multiple exposures.
Editing A Panorama
Learn how to choose the right lens/focal length for a panorama, and how to capture the individual frames for optimal image quality in the field. Learn how to stitch frames together in post-production for seamless, dramatic yet realistic results.
Blending Two Different Exposures
Learn why and when to capture two exposures, and what camera settings to use. Learn how to combine two or more exposures in post-production, so that they appear natural and realistic.
You can also stream the full workshop in SLR Lounge Premium! To learn more visit our store page by clicking the button below!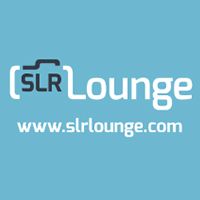 SLR Lounge Official
Articles by SLR Lounge Official are created by multiple authors. They represent official announcements by SLR Lounge.