Photographers are often distinguished by their technical proficiency and their artistry, constantly being labeled as pros vs. amateurs based on a combination of these two factors. In the wedding photography industry, perhaps more so than any other photography niche, the supply of professionals exceeds the demand of clientele.
Wedding photographers are continually on the search to separate themselves from the pack, creating imagery to bait the interest of more clients, hoping to eventually tap into and take hold of a market. So what exactly does it take to go from shooting weddings for the every-man and woman to breaking into the celebrity wedding market? Does being a technical professional give you an express ticket to landing these 'big fish' clients, or does it all boil down to meeting the right person at the right time?
Adorama sat down with Suzanne Delawar, a celebrity wedding photographer based out of Miami, to discuss the secret formula for breaking into this high-profile market.
Many are turned off by the idea of photographing celebrity weddings due to the commonly misconceived notion that they are 'harder' to shoot. Suzanne notes that celebrities are used to being in the public eye, behind a lens, and have way too much practice smiling for the cameras. These are people that train their entire lives to work within time constraints and have experience being posed and emoting, which makes them some of the best candidates for wedding portrait photography.
Suzanne got the opportunity to photograph comedian Kevin Hart and wife Eniko Parrish after working with their wedding planner, Bonnie Walker, on previous celebrity weddings. This is by far the most crucial tidbit of info that the interview provides because it highlights the power of networking in an industry as saturated as the wedding market. Celebrity wedding photographer Joe Buissink started his career at 45 with just 10 images in his portfolio but broke into the market after finding a celebrity coordinator who believed in his talent. These clients are choosing you because they want the "best of the best" but that definition could be derived from years of experience or a strong work ethic, or the right endorsement from the right people.
Now, of course, Suzanne's artistry is a large part of what her clients are paying for,  and essentially what got her noticed in the first place. Her workhorse of choice is the Nikon D810, for its 36.3MP count giving her the resolution required for intensive post-production value. She uses a variety of OCF's and natural light throughout her shoots to create stunning editorial portraits and formals that her clients lust after. Photos of Kevin Hart and Eniko received an incredible amount of exposure within the first 24 hours following their wedding after Suzanne sent images to magazines and online news sites to satiate the public's anticipation.
This 3-light setup was comprised of an Profoto Octabox, a 4×6 Softbox, and a Magnum Reflector, which may be a bit excessive for the average wedding photographer, but Suzanne doesn't let anything limit her when it comes to creating extraordinary imagery for her clients.
To see more of Suzanne's work follow her on Facebook, Instagram, and check out more great stuff from Adorama.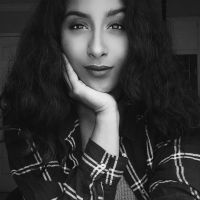 Shivani Reddy
Shivani wants to live in a world where laughter is the cure to pretty much everything. Since she can't claim "Serial Bingewatcher" as an occupation, she'll settle for wedding/portrait photographer at Lin and Jirsa & marketing coordinator here at SLR Lounge. For those rare moments when you won't find a camera in her hand, she will be dancing, eating a donut, or most likely watching Seinfeld. Follow her on Instagram:
@shivalry_inc