In part one of the Photigy Membership review, I gave you a rough overview of what you get with a Photigy membership. I covered the Photigy approach to education, being active rather than passive, and covered the essentials like cost. You can find the review here. In the second part of this review, I'd like to tell you about my experiences thus far, show you some of the work I have produced using what I've learned, and give you my final thoughts. The Pro Club membership is not cheap, so hopefully, I can help you make an informed decision on whether you should join the Photigy Pro Club.
Photigy Pro Club Membership | Has My Opinion Changed Since Part I?
Has my opinion of the Photigy Pro Club changed since part 1? This question is not difficult to answer and also perhaps the most important part of this review (perhaps I should have strung you along and added it at the end? Not my style).  The answer is a resounding no. My opinion has not changed. I still think a membership to Photigy is an extremely valuable investment and an exceptionally good value for the money.
I am perfectly positioned to give this opinion. Why? I am someone who is genuinely looking to get into product photography, on a professional level, and also have watched a ton of online education.
One of the things I have come to realize over the last couple months is where the real value of a Photigy membership lies. At first, I thought it was all the tutorial videos, and don't get me wrong, there is a lot of value there. But the most valuable part of a Photigy membership is not the videos. They are an important first step, acquiring the necessary knowledge, but the real progression comes from the assignments and challenges.
A membership provides you with access to a number of long tutorials, which differ depending on what membership you have. These tutorials cover the essential knowledge you need to get going, and then some. The assignments – of which there are currently 27 (with the Pro Club membership) – are designed to challenge you, to push you forward, and to force that education to sink in. Something I often struggle with.
Photigy Membership | The Assignments
The typical assignment goes like this: we get a video introducing it. It may be a very specific brief or could be a little more loose. We see an example photo from Alex Koloskov, or one of the other Photigy instructors, and a video on how they produced their image. Sometimes you're also given a post-production video. All in all, those videos can be hours in length. A deadline for submissions is set. You upload your finished photos to the assignment forum and once the deadline passes, a video critiquing everyone's work is published. You'll also usually get a bit of feedback on your actual forum post.
The video above is the brief given for one of the assignments I attempted. I posted my attempt at the start of this section. This challenge tested my ability to introduce another object, other than the product. Something which, up until that point, I had not done. In addition, that object was something natural, which adds its own layer of complexity.
Photigy Membership | Assignment Number 2
The second assignment I attempted was drastically different than the first. The brief was simple. Photograph a leather bag, using a hard light source so that we can see all the detail of the leather. The assignments range from the relatively simple, like this one, to the far more intricate realms of splash photography; I'm looking forward to trying that!
Sadly, with my first assignment (the lipstick one), it was not too easy to get feedback. I'm not exactly sure why as any other forum post I have submitted has been answered pretty quickly. Feedback for this bag project, for instance, was very quick. I began photographing the bag with the chain up, no easy feat in and of itself. Having finished the shoot, I wasn't too keen on the results. I posted for an opinion and received a response from a professional product photographer the next morning. That is pretty amazing!
Photigy Membership | Advancing Your Career
The two memberships on offer from Photigy are the Studio Basics and the Pro Club. Each comes with its own library of videos, assignments and challenges. If you are serious about getting into product photography professionally, then the Pro Club is fantastic. On the other hand, if you are new to photography or just want a basic grounding in product photography, the Studio Basics membership would be perfect for you. It depends on what you're after. Photigy also has many other longer tutorials which you can purchase as stand alone products. Head to the Photigy site and check it all out for yourself. You can find them here.
As well as offering a more advanced level of education, the Pro Club membership is far more focused on helping you actually become a professional product photographer. Of course, if you simply want to take badass product photos, it's great for that too, but if you're looking to make a career out of it, Photigy wants to help you. A recent focus has been around building a portfolio. Once a portfolio of a decent standard has been produced, Photigy is helping its Pro Club members by submitting their work to Wonderful Machine, an agency for photographers. You'll also find some videos on the business of photography and interviews with various Pros.
All in all, I have been thoroughly impressed with Photigy. Head to their site by clicking here and check it all out for yourself. If you're trying to learn about product photography, I cannot think of a better place.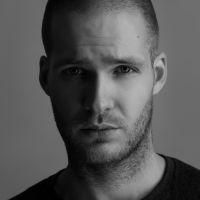 Max Bridge
Max began his career within the film industry. He's worked on everything from a banned horror film to multi-million-pound commercials crewed by top industry professionals. After suffering a back injury, Max left the film industry and is now using his knowledge to pursue a career within photography. Website:
SquareMountain 
Instagram:
Follow Author