Panasonic offered a press release today exalting the newest feature coming to their cameras called 'Post Focus,' which they are very proud of. This new feature will let you select an in-focus area of your image after it's been shot, which sounds a lot like what Lytro was doing with Light field technology. But this offering from Panasonic is much more basic – cool maybe, but basic.
Essentially, this is bracketing for focus. What happens is, the camera, when set in Post Focus mode, will shoot multiple images with a single depression of the shutter release button, and during this operation, will 'rack' focus while the images are being captured with various focal points. After they've been shot, you can use the touch screen to choose the area of focus you want and save that as a different 8MP file.
From the original capture, you can go in during playback and further refine it using Focus Peaking within a 5x magnified view to select just what you want and then save as many variations you like.
Given the way the camera will be functioning to provide these options (taking multiple images), you'll want to be shooting stable and fixed subjects, so the applications for this are somewhat limited. Panasonic is pushing for use with Macro mostly, as well as landscapes. They are also suggesting it for portraits, but as anyone who's shot portraits will tell you this is probably not going to be used much.
This new feature is coming as a free firmware update as of 1 am GMT November 25th, for the following cameras to begin with:
Thoughts
It sounds interesting and somewhat cool, and I imagine many casual shooters will find interest in it. Personally, I can't imagine really using this. It seems as if at best it's taking time off the shoot and adding in post workflow, which is the opposite to how professional photographers like to do things, never mind the files are so small. But see it in action below.
I also really can't see this being used for landscapes given landscapes tend to be with a broader DOF. But what do you think? A gimmick or does it have practical application for you?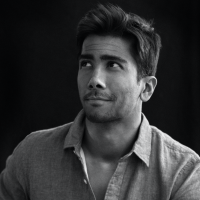 Kishore Sawh
A photographer and writer based in Miami, he can often be found at dog parks, and airports in London and Toronto. He is also a tremendous fan of flossing and the happiest guy around when the company's good.