I've been dancing for 20 years. A solid 80% of my life dedicated to an art form that serves as artistic expression and therapy all at once. To many, photography plays a similar role, allowing one to escape the realities of life through a single camera and lens, and the common denominator of the two is that they are facets of creativity, each containing jaunts of reckless abandon and endless possibilities of artistic freedom.
In search of inspiration, I stumbled across Omar Z. Robles on Instagram, a former mime-artist turned FujiFilm ambassador, and was instantaneously mesmerized by his ability to capture the true essence of a dancer. What you'll find in his feed is a juxtaposition of remarkable dancers against the streets of New York City, sprawled in the middle of crosswalks or leaping through a crowded intersection, all timed perfectly to freeze a moment in a city minute. Aside from his exquisite portfolio, it was Omar's statement in a recent Huffington Post article that sparked my interest to conduct the interview: "Our job as a photographer is to portray the familiar in an unfamiliar way or the unfamiliar in a familiar way."
What was your path to photography?
After graduating from L'École Internationale de Mimodrame de Paris Marcel Marceau in 2004, Robles' parents urged him to complete his education back in his hometown in Puerto Rico. Three years later, he secured a degree in Communications and Visual Arts and started working for magazines "shooting political events and fashion" in Puerto Rico until he ventured to the states to pursue a professional photography career, first in Chicago and now in NYC, where he currently works as a street photographer.
So, what drew you to choose ballerinas as subject material for portraits?
"I've always had this apprehension or fear of shooting people if it wasn't sanctioned by a job, but I did it to challenge myself."
Omar was infatuated with the defiance of gravity these dancers showcased, giving him the inspiration to compliment their elongated limbs with the compositional lines he saw walking through the city. As a former performer, Robles initially photographed himself doing jumps centered around the idea of flight but was soon enamored by the weightless eloquence of the artists in NYC. He wanted to "create a new reality of how people walk everyday to work, and question what it would look like if they were flying instead".
In the transition of your career, how did your gear change along with you?
When he first made the move to the US, Omar carried:
Canon 5D Mark II
Canon 50D
Canon 50mm f/1.4
Canon 85mm f/1.8
Canon 24-70mm f/2.8
Canon 70-200mm f/2.8
Canon 17-40mm f/4
He soon realized that as a street photographer he needed a "practicality & portability that DSLR systems lacked significantly". He even preferred shooting on his IPhone until he faced the dilemma of lack of battery power & quality. So, he made the switch to the FujiFilm X100S for the sheer flexibility he gained as an on-the-go photographer. On a whim, a friend asked him to photograph a wedding and Robles used the X100S which started his love affair with the Fujifilm brand.
What are some of your experiences shooting with the new FujiFilm XT2? What features do you use most that vary from its predecessor?
FujiFilm's specs on the XT2 claim that it will be the "ultimate mirrorless camera, using advanced technologies to achieve premium image quality, outstanding operability, and beautiful design reminiscent of traditional cameras" – all things that Omar actually mentioned to me when describing attributes he adored about the camera.
When photographers find out that he shoots with a mirrorless camera system they are "astonished that he is able to capture such grand scale movement" but he swears by the improved AF Tracking system of the XT2 and design aesthetic, comparing it to Apple products in that "not only do you see the effort in how the products work but in its appeal to the user via quality design". He frequently uses the tilt-screen to capture distinctive jumps or leaps, achieving an angle unattainable by most cameras.
I was personally curious of its low light functionality considering most of Omar's work is done primarily using ambient light or street lamps with no use of artificial lighting at all. He shot the above image at 12800 ISO on a rainy day in NYC, confident that the valiant XT2 would live up to the challenge both in terms of granulation and weather resilience. The camera's weatherproof exterior proved to be a major selling point to Robles, seeing that one of his favorite combination for a rainy shoot is the XT2 with the Fujifilm XF 90mm f/2, one of Fuji's weather sealed lenses.
His go to lenses are the Fujifilm XF 56mm f/1.2 R APD Lens & Fujifilm XF 90mm f/2, but see what else the FujiFilm Ambassador holds in his gear bag:
FujiFilm XT2 (Preorder it here now, set to be released in Sept. 2016)
Fujifilm XF 16mm f/1.4 R WR Lens
Fujifilm XF 23mm f/1.4 R Lens
Fujifilm XF 50mm f/2 Lens (Coming Soon)
Fujifilm XF 16-55mm f/2.8 R LM WR Lens (the equivalent to a 24-70)
Just before hanging up, Omar asked me if I had ever heard of Marcel Marceau, the Parisian mime artist (who I now have some background on thanks to Wikipedia) who once said, "Do not the most moving moments of our lives find us all without words?" A thought provoking message to leave you with, albeit, riddled with irony being that it came from the mouth of a mime.
Check out more of Omar Z. Robles' work on his Website, Facebook, & Instagram.
All images were provided by Omar Robles and have been used with permission for SLR Lounge. Do not copy, modify or re-post this article or images without express permission from SLR Lounge or Omar Robles.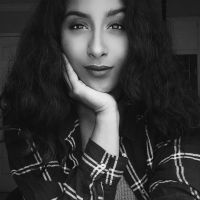 Shivani Reddy
Shivani wants to live in a world where laughter is the cure to pretty much everything. Since she can't claim "Serial Bingewatcher" as an occupation, she'll settle for wedding/portrait photographer at Lin and Jirsa & marketing coordinator here at SLR Lounge. For those rare moments when you won't find a camera in her hand, she will be dancing, eating a donut, or most likely watching Seinfeld. Follow her on Instagram:
@shivalry_inc