The term 'game changer' is tossed about in photographic circles like 'love' is among teens.. Most don't really know how to identify either. When the D800 came around a few years back, the sheer enormity of the statistics involved made everyone stop and think, once again, that this could be it. It captured the hearts and adoration of the masses more than Nikon's flagship, and there was much high-tone and fancy-chat about it biting at the leg of medium format.
Well, it's been a few years and the D800 has already got its third variant, and more so than ever it seems, this is the camera that would live up to the hype first placed on its forbearer's shoulders. But how much better is it? Or is it better?
In prototypical DigitalRev style, there's the brushing aside of the overly technical speak in favor of more real world, real work, day-to-day usage critique. Kai, takes this D810 and does a few things with it that most owners would think is the work of someone with a straightjacket.
From highlighting its weather sealing by doing a camera version of the ALS challenge, to dropping the camera body from height on different surface types, Kai shows a bit of disdain for the new 36MP monster. And, as usual, makes some frank, if not entirely mind blowing opinions on which of the D800s should be bought.
Thoughts
I'll refrain from making any judgement here myself as I haven't used the D810 as yet. I can say though, that personally, I tend not to mind when a new revamp to a model comes out since that makes the previous version, usually 95% as capable, much less costly, and I actually think more shooters should do this. Most new updates aren't really much to write home about. That said, it does seem as though this version is really the one to go for. What say you?
Source: DigitalRev TV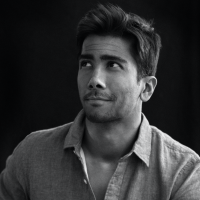 Kishore Sawh
A photographer and writer based in Miami, he can often be found at dog parks, and airports in London and Toronto. He is also a tremendous fan of flossing and the happiest guy around when the company's good.