Nikon has already come out recently to say the last major earthquake in Japan, ensured consequences of delay for two new camera models that are set to be released this year – the A900 and B700. Nikon isn't, of course, the only or even the most affected camera manufacturer in the region, as Sony and Fuji took significant hits.
The earthquake also caused Nikon to withdraw on the generosity of some of their rebates and bundled freebies, which were some of the best we'd ever seen. Now, however, it seems as though they're making up for lost time, and have decided to add a selection of instant rebated from certain authorized dealers on camera bodies and lenses. Cameras like the D5500, D610, D750, D810, and, perhaps most excitingly, the brand new 'Baby D5', the D500.
The D500 is Nikon's most exciting release in years, and we'll be bringing you two reviews of it quite soon. Not to let the cat out of the bag, but there's not much to critique. Currently it runs for $1996 on its own-currently not on sale-and paired with the Nikon AF-S DX NIKKOR 16-80mm f/2.8-4E ED VR Lens, you'd be out of pocket for north of $3k. As of right now, you can save $500 on the duo and walk away with them for $2566.
Most often, bundles are typically paired with unexciting glass; the type that leaves us bereft, but the 16-80 f/2.8-4 is actually a great all-rounder, and on a crop body especially. Really, it's the type of lens you may think about getting anyway. You can get the duo here.
Other Nikon Cameras On Sale
Nikon D810 – $500 off
Nikon D750 – $300 off
[RELATED: Nikon D750 Review | It's Achilles, Less His Heel]
Nikon D610 – $500 off
[RELATED: Nikon D610 Review | To Get Or Not To Get, Is Still The Question]
Nikon D5500 $350 off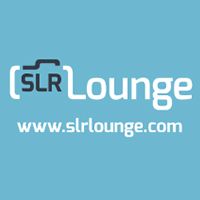 SLR Lounge Official
Articles by SLR Lounge Official are created by multiple authors. They represent official announcements by SLR Lounge.