Hasselblad zooms are, in fact, coming to the X1D
There was much brouhaha this week when it appeared than Hasselblad had let it slip through a response to a Facebook comment that zoom lenses would be nigh impossible to create for the newly coveted X1D Medium Format Hassy, and thus future buyers should not expect them.
Well, the masses didn't take too kindly to that after the X1D garnered so much interest and a massive selling point was size with little to no compromise. The Hasselblad rep who dropped that bombshell suggested that due to the size and nature of the design with such a big sensor, it likely wouldn't happen. At first thought, this isn't entirely surprising or unthinkable given the size the lens would likely have to be – even on full frame sensor cameras fast glass and especially fast zooms come with a size penalty. But the notion that the X1D would be limited like that was squashed by none other than the HAsselblad CEO, Perry Oosting.
In an interview with Bokeh, Oosting addressed the comment and said, "Let me correct that a bit…There will be more lenses coming. There will also be zoom lenses coming." That sounds rather definitive, but no further details were revealed regarding the type, speed, cost and so on of said lenses, or even the release date. What we know thus far is that in addition to the two lenses that currently exist, a third, a 30mm is to be announced at Photokina.
Nikon super sale ending
Nikon has been running some of the best sales of their cameras and lenses that we've seen, ever, but it's about to end. This is your last chance to save hundreds on Nikon lenses and camera bodies, and we're talking about instant savings on Nikon full frame cameras of around $500, and $200 on lenses. Here's some of what's on sale right now, but it ends at midnight tonight.
BODIES:
LENSES:
Nikon 50mm f/1.4G AF-S Nikkor Lens 
Nikon 35mm f/1.8G AF-S ED Nikkor Lens  
Nikon 28mm f/1.8G AF-S Nikkor Lens
Nikon 24mm f/1.8G AF-S ED Nikkor Lens 
Nikon 20mm f/1.8G AF-S ED Nikkor Lens
Nikon 10-24mm f/3.5-4.5G DX Nikkor Lens 
Nikon 16-35mm F/4G AF-S Nikkor ED (VR-II) VR Zoom Lens 
Nikon 35mm f/1.4G AF-S Nikkor Lens 
Nikon 14-24mm f/2.8G ED-IF AF-S Nikkor Lens 
Nikon 70-200mm f/2.8G AF-S VR II Nikkor ED-IF Lens 
Nikon 80-400mm f/4.5-5.6G AF-S VR Nikkor ED Lens 
Nikon 24-70mm f/2.8E ED-IF AF-S VR Nikkor Lens 
MYLIO IS NOW FREE, FOREVER (SORT OF)
Mylio is, above all else, a photo organization platform that aims to take your cluttered closet of images into a neat and tidy military barracks. You can do it via calendar, setting a sortable timeline, access all images across all devices, and even do some raw edits should you want to – depending on your plan.
While raw editing over something like Mylio may not be something a working photographer would need, or want, last year they announced a partnership with Xrite and its subsidiary Pantone, a global leader in color science and tech, and that made Mylio very attractive indeed. Mylio integrates the X-Rite ColorTRUE system into their own Mylio environment, making for the first really color-managed mobile photo app. AS such, all images across the Mylio system will now appear the same regardless of the device/screen on which they're viewed, and this applies to mobile devices as well as desktops and applies equally to both Apple and Windows users.
This removes a major headache for working pros, and now, one tier is free – forever. Syncing with 3 devices is covered, but the 25,000 image cap is a bit limiting. However, some Mylio photographers are known to keep their working portfolio within Mylio, and 25,000 images is probably more than enough for that, and having it free now is really nice. Check it out.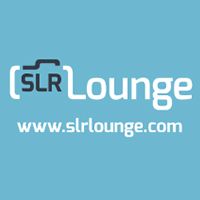 SLR Lounge Official
Articles by SLR Lounge Official are created by multiple authors. They represent official announcements by SLR Lounge.