Perhaps one of the most exciting lenses to arrive in some time, and with much pomp, is the Nikon 105mm AF-S f/1.4 ED, which, ironically, shipped yesterday. While we will certainly be brining you a review and perhaps comparisons of it compared to other similar lenses and in various scenarios, photographer Taylor Jackson got his hands on perhaps the first unit in Canada, and did some basic testing with it.
What makes this particularly interesting, however, is that unlike everything we've seen thus far, Taylor isn't fawning all over it, and tests it using simple street shots with a model where he shot it, the Nikon 85mm f/1. 4, and the Tamron 85mm f/1.8 VC.
While the testing and thus results aren't entirely controlled, they are intriguing at the very least, if not revelatory. There's a sense in photography that the higher the price, the higher the performance, but if you've been around it long enough you'll understand that basic economic concepts still apply, such as the law of diminishing returns. The Nikon 105mm f1.4 is a remarkable feat, but coming in at $2,200 the question begs be asked just how much 'better' it performs than similar models that cost at least $1,000 less. It's this we get an idea of from Ryan's video.
For head shots and portraits, beauty and fashion, 105mm is a wonderful focal length, but so is 85mm, and if you've ever shot an 85mm 1.4 you'll know that it would be unusual to need that extra 20mm, and unlikely you'd want a background even softer. AS such, comparing those two makes sense, but what may be even more surprising it comparing it to an 85mm 1.8, and from Tamron at that. Now, I've just been testing the Tamron and can attest to its great performance, and I would've expected a bit more of a difference from the new 105, but the new Nikon just doesn't seem to be blowing the 1.8 away. Interesting stuff, and check out the video below. Also, you can get more from Ryan on his site, and check out the RAW files associated with it here.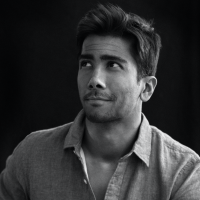 Kishore Sawh
A photographer and writer based in Miami, he can often be found at dog parks, and airports in London and Toronto. He is also a tremendous fan of flossing and the happiest guy around when the company's good.