Ever since the introduction of the Panasonic GH1, the Micro Four-Thirds (mu43) GH-series has always been the flagship video-centric camera for Panasonic. The Panasonic GH2 in particular has garnered a strong following from the video community, and with the hacked firmware provides a very high video quality and sharpness that for many filmmakers even surpassed that of the Canon 5D mkII and mkIII.
Panasonic took notice of this and made sure that the Panasonic GH3 takes the mu43 format and the GH series to new levels.
The Camera Body
The Panasonic GH3 body is larger than anything from Panasonic or Olympus, and is almost as big as Sony's A65 DSLT. At 470g for body only, the weight, of course, is still far less than any APS-C DSLR bodies. One of the benefits of the larger dimension is that the body should be a lot more comfortable to hold because of the deeper, beefier grip.
The larger body size also means that there is a lot more real estate space, so the GH3 has a plethora of direct control buttons and three programmable wheel dials. On the top plate, there are buttons for WB, ISO, and EV compensation, which frees up the 5 Function buttons for other controls. The GH2 switches for drive mode and AF selections have been moved, as well. The drive mode now occupies a dial on left dial on the other side of the viewfinder. The AF selection has moved to the back of the camera and frames the AEF/AEL button.
The magnesium body is weather-sealed, providing a solid build quality and protection against dust and water splashes. The body also features a special heat-dispersing design for the higher-demanding video capture capabilities and to ensure extended recording of high quality images and videos.
The front and rear wheel dials near the top control the shutter speed and aperture, and the third wheel dial on the back near the bottom can be programmed for different functions like ISO or EV compensation, which would great for video.
The sensor and engine
The new 16MP Live MOS sensor is made by Panasonic and sports a wide dynamic range capability. It is NOT a multi-aspect like the GH2, however, which means that 3:2, 16:9, and 1:1 formats will be cropped from the original 4:3 dimensions.
There is also a new three-core Venus 7 FHD processing engine that is refined for superior noise reduction. The 3D Noise Reduction (3DNR) detects smooth part and edge part of a picture and adjusts the strength of noise reduction – stronger to the smooth part and milder to the edge part to maintain the descriptiveness. The Multi-process Noise Reduction (MNR) applies optimum noise reduction according to the brightness of the part of the image. Images recorded in low-lit situations are now dramatically clear.
Adding to the improved image quality formula is a new low pass filter.
The ISO range is from ISO200 to ISO12, 800, but can be expanded to ISO125 and ISO 25,600.
Shooting Features
Shutter speed remains the same with a maximum speed of 1/4000 sec. I'm actually disappointed that Panasonic did not increase it to 1/8000 sec in order to take advantage of the high-quality fast primes from Panasonic, like the Pana-Leica 25mm f/1.4, from Olympus, like the 75mm f/1.8, and Voigtlander's incredible 25mm f/0.95.
As mention before, there are direct buttons for WB, ISO, and EV adjustment, as well as three control wheels.
The camera shoots up to 6fps in full resolution (max 18 images buffer) and 20fps for reduced 4MP images (80 images buffer). The GH3 also has a time lapse function in which you can set the time interval and the number of images to take.
New to the mu43 system is electronic front and rear shutter for vibration-free operation. Additionally, there is an in-camera HDR mode, as well as a level gauge on the screen.
The new Light Speed contrast-detect AF promises a more accurate and faster AF than Phase-detect for fast-moving subjects and with smaller F-stop values. And just like the GH2 after the latest firmware update, the GH3's focus area will cover the entire frame, not just near the center like traditional phase-detect AF.
Just like the GH2, the pinpoint AF allows you to select a small focus point anywhere on the screen. You can also zoom in at the focus point to further enhance focus.
For flash and studio photographers, the GH3 offers both a PC Sync and 4-channel wireless TTL flash control. Unfortunately, the sync speed is still limited to a paltry 1/160 sec. The Olympus OM-D, on the other hand, offers 1/250 sec.
There is no cable tethering option available on this camera or any micro 4/3 cameras, but there is built-in Wi-Fi. Panasonic plans to release an iOS and Android software to remotely control the camera functions such as shutter release, focus, shutter speed, aperture, ISO, WB, and zoom (Power Zoom-capable lenses). The Wifi also allows iamge transfer to a device or a cloud backup.
The EVF and OLED display
The GH3's 100% coverage 1.7 million dot 16:9 ratio OLED viewfinder is a massive improvement to the already excellent GH2 EVF and its readout speed is touted to be 8x faster than the GH2's with a 16.7ms response time. This also means that even with fast moving motion, the display should be tear-free. The display contrast has been increased to a 1000:1 ratio.
The 3" OLED rear display is disappointingly only at 614K dot resolution. I think for a flagship camera, 912K is the minimum acceptable resolution. Thankfully, it is still a fully-articulating display, which makes it easier to shoot low or high angle, as well as when using a HDSLR camera rig.
The Video Features
The GH3 for the most part does not disappoint when it comes to flexing its video muscles. The biggest omission to its spec is focus peaking, however. Considering that manual focusing is the norm when it comes to filming, and considering that the display screen is only 614k, you may need to an external HDMI monitor for more precise focus pulling. Luckily the HDMI output allows you to do that and much more. It can now provide uncompressed HDMI output to an external recorder just like the Nikon D800, D600 and the new Sony A99.
The recording format has also been upgraded, allowing Full HD 1080p at 60p, 30p, 25p, and 24p in MOV f.462 format and with a very usable and high-quality All-I 72mbps codec. There is also a more compressed IPB 50mbps codec.
Although there is still a 29-minute recording restriction due to the European Union's rule(It taxes cameras that can record 30 minutes or longer), the GH3 will automatically create a new video file so you can continue on recording past 29 minutes.
Other features include time-coding, a 3.5mm microphone jack with audio controls and 3.5mm headphone jack
Other Features
A welcome accessory that I am looking forward to is Panasonic's new optional DMW-BGGH3 battery grip that extends the battery capability from 500 photos to just over 1,000 photos. It provides duplicate controls for the front and back control wheels, the top plate buttons for WB, ISO, EV compensation, and a Function button.
There will also be a Shotgun microphone accessory from Panasonic.
Image Quality
Panasonic invited three professional photographers to test out their cameras in shooting their particular expertise. Daniel Berehulak, staff photographer for Getty Images News Service, shot the Muslim celebration of the holy day, Eid-ul-Fitr, in India. The photos are just spectacular with their rich, textured quality and impressive low light capability. The grains and low light performance are a definite step up compared to the GH2.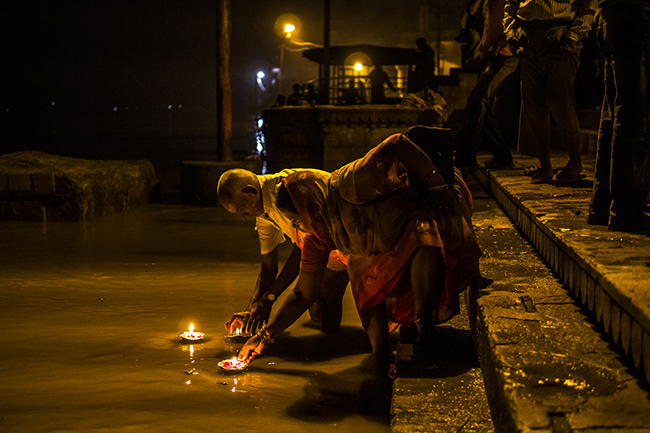 Landscape photographer Ira Block regularly shoots for the National Geographic Magazine. He took the GH3 into the American West to shoot some gorgeous landscape and Native American dancers. The dynamic range fared pretty well, although there is clear evidence of highlight clipping. The shadow performance however has been improved compared to the GH2 and shows no visible signs of shadow gradation that pops up on the GH2.
Insect photographer Kazuo Unno took his GH3 into the lush jungles of Malaysia. With all the water and humidity, the GH3 fared well, and the macro photographs of the insects illustrates the lush color capabilities of the GH3.
Video Quality
Here is the short film written and directed by Bruce Logan and filmed by director of photography Philip Bloom. The GH3 camera used was a pre-production, so it may not fully reflect the production model.

Panasonic GH3 launch film: Genesis from Philip Bloom on Vimeo.
And here is the behind-the-scenes, shot with a Panasonic GH2:
Panasonic GH3: Behind the scenes from Philip Bloom on Vimeo.
To read more about the behind-the-scenes and both Philip's and Bruce's thoughts on the GH3, check out Philip Bloom's article.
Specifications
Effective Megapixels – 16.1 Megapixels (17.20 total)
Live MOS/17.3 x 13.0 mm (in 4:3 aspect ratio), not multi aspect
LSI – Venus Engine VII FHD
200 – 12800 ISO
WB Presets – 5
1080 60p/30p (NTSC) 50p/25p (PAL) 24p (12p, 50p, etc. also present)
Same for 720p (60p/30p for NTSC and 50p/25p for PAL), no high speed modes
AVCHD 2.0 normal bitrate options
50Mbps bitrate and 72Mbps Intra for 24p (and variations)
SD, SDHC, SDXC cards compatible (UHS-I)
3.0" 615k OLED Monitor with capacitive touch control
EVF – OLED 1.74Mpix
Shutter Speeds – from 60 sec to 1/4000 sec
Flash modes – Auto, Auto/Red-eye Reduction (when iA, iA+), Forced On, Forced On/Red-eye Reduction, Slow Sync., Slow Sync/Red-eye Reduction
Continuous Shooting Speed – 6 fps (20fps low res)
Weather Proof – yes
WB – Auto, Daylight, Cloudy, Shade, Incandescent, Flash, White Set 1, 2, Color temperature setting
USB 2.0
3.5mm mic and headphone jacks
Remote – optional DMW_RSL1
Battery – Li-ion Battery Pack (7.2V, 1860mAh), *new*
Dimensions – 132.9 x 93.4 x 82.0mm / 5.23 x 3.68 x 3.23 in
Weight – 470g / 16.58 oz. (Body only)
Price – $1299 (body only!)
First Impression Verdict
I am very excited with the GH3. It is more expensive at $1,299 at B&H and Amazon for body only, so it is clearly aimed at the professional and enthusiast level. Coupled with the weather sealed Panasonic X 12-35mm f/2.8 zoom (full frame equivalent 24-70mm) and the new Panasonic X 35-100mm f/2.8 (ff equiv. 70-200mm), and you have yourself a very capable go-anywhere professional hybrid camera kit.
The initial spec, minus some disappointing omissions like multi-aspect sensor, 1/8000 shutter speed, focus peaking, cable tethering, and a higher flash sync, is very promising. I have been shooting fashion and commercial photography with my Panasonic GH2 and I am confident that the GH3 will be such a massive upgrade for my work. I can't wait to test it out.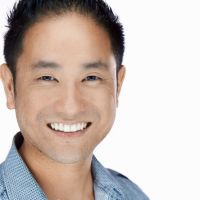 fotosiamo
Joe is a fashion and commercial photographer based in Los Angeles, CA. He blends creativity and edge with a strong style of lighting and emotion in his photographs.