When people see my portfolio, they are often surprised to learn that I have only been shooting for just a little over a year and a half. Before that, it was all candid shots and point and shoots. Although I have so much more to learn about my craft, I believe that I can attribute how far I have gone to several factors. First, I seek out professional photographers to assist, and I have been lucky to assist great photographers such as Greg Gorman, BJ Formento and Andrew Southam. Second, I started developing and producing my own personal project photoshoots early on in my career. Personal projects are important because it allows you to challenge your creativity and experiment with new ideas and techniques. And finally, I attend photography workshops.
All three have influenced my learning tremendously, but today I will talk about the importance of attending workshops and why it is a valuable asset for photographers new and seasoned.
Workshop vs. Learning on your own
There are several benefits of attending workshops compared to reading or watching a tutorial online.
1) You have an experienced instructor that you can ask questions and pick his or her brain. The problem with online learning is that it's a one-way learning experience. You can't really ask questions right then and there. CreativeLive.com is probably the closest in getting your questions answers, but you're still not there in real life.
2) You have the workshop's resource of models, makeup, hairstylist, wardrobe, lighting, and location. In addition to paying for the expertise of the instructor, this is one of the reasons why some of higher quality workshops can cost hundreds of dollars. The Kevin Michael Schmitz workshop I am going to highlight in this article is an example of a high quality workshop that had 4 agency models, a star hairstylist from L'Oreal, and a celebrity wardrobe stylist.
3) You may get to help set up the lighting and the scene, or at least see it up close. I have learned a good number of lighting techniques from workshops that I still use today.
4) Higher production quality and lighting from a good workshop means you have a better chance to get higher quality images for your portfolio.5) You are immersed in the whole process. Distractions are minimized and you can really just concentrate in photography and learning. It is definitely an accelerated learning process.
6) You work and collaborate with the other students in figuring things out. Working in a team is important when it comes to bigger photoshoots.
7) You can build your network with other photographers, models, hair/makeup/wardrobe, and may even end up assisting the instructor or your fellow classmates in future shoots. I attended an American Photographic Artists (APA) Photography Assistant Bootcamp earlier in the year and I ended up assisting one of the instructors. Not only that, but he has gotten me several assisting gigs for other high-production photoshoots, including one for TV Guide/NBC Universal.
8) The guest speakers may be industry professionals. I have had art buyers and photography agents take a look at my work and give honest feedback on how I can improve my images. Such advice is definitely a step above from Jim and Bob's opinions from XYZ Photography forum (No offense to anyone named Jim and Bob).
How to Find a Great Workshop
By now, you must be thinking, "this is all great … unless of course the workshop is bad." And that is true. Not all workshops are the same. There are plenty of poorly run workshops where you either don't learn anything, the models, crew, and location are underwhelming, or you just don't get your bang for the buck.
Reputation of Photographer
The first detail you may notice about a higher-end workshop like Kevin's is the price tag. Yes, $995 is a big investment for a weekend workshop. But in reality, $995 can be expensive or cheap, depending on the instructor. If you are paying that much to learn from a photographer with 1-2 years' experience with no publication, credentials, or major clientele list, then you probably will not get your money's worth. Conversely, if the photographer is high-end and proven, then his or her workshop will may be worth the investment
If it's Annie Leibovitz who is teaching for $995, not only is it a steal of the century, but you're probably dozed off into a dream state right now, so let's wake up and get back to our regular program.
And this is where you really want to do some research on the instructor. The quality and experience of the instructor will go a long way. The key word here is industry-professional. So for Kevin Michael Schmitz, I found out that he is represented in New York by American Artist Reps (AAReps). To hear that he is agency-represented, especially when it's with a big 80-year old New York creative agency, means that his work has to be of a high standard to begin with. His work has also been published in various publications.
Second, his portfolio is top notch and has plenty of quality images. There is no reason to pay so much money to learn from a photographer who does not produce great images. Moreover, his photography style and focus were aligned to what I want to do. I know that what I could learn from him will work for me. If you are shooting family portraits or event photography, then the commercial style that Kevin teaches may not be right for you.
Reputation of Workshop
Surprisingly, there are a good number of his portfolio images that came from his workshop, and they are indistinguishable from his client work. The published images in the previous section all came from his workshops. Attention to production value and lighting quality are key components to his workshop. That is important.
One thing great about Kevin's workshop is that it is organized through Meetup.com. This means that his students can leave feedbacks for the workshop, as well as see the result from his workshops. He also holds workshops in Chicago, New York, and in other countries.
Another great resource for workshops is a professional photography organization like American Photographic Artists (APA). The Photography Assistant Bootcamp that I mentioned earlier was organized by APA. They brought along around 10 industry professionals, creatives, and photographers, including famed fashion photographer Matthew Jordan Smith.
With an organization like APA, I can be sure that whatever workshops or seminars they host will be great.
My Experience at Kevin's Workshop
So the first of the two days at Kevin's workshop is all about the photography business. There were 8 other students including two Australians who flew in just for the workshop. On the panel were two industry professionals, a photographer agent turned art buyer and another advertising photographer. We spent time talking about marketing to agencies, how to prepare a print portfolio and 5×7 comps. Kevin's own print portfolios are top notch and show that a lot of thought process and effort went into creating them.
We also went over how to obtain a list of art buyers and creative directors by using Agency Access, which is a paid directory of all the art buyers, creative directors, etc. in the United States. Kevin shows us how he uses Constant Contact e-mailing system and Agency Access to market himself to creatives.
Finally, we went over how to he and his agent negotiate and create estimates for larger production shoots. It's pretty fascinating to see how the whole process unfolds.
The second day was all about shooting. As I mentioned before, the production was top notch. We had a historic property that worked well with the Mad Men-style shoot, all of the models were from modeling agencies, the hairstylist was a big name from L'Oreal, and the wardrobe stylist was a wardrobe for celebrities. We had 6 different scenes that day, shooting all of it with Profoto gears and half mixed in with ambient lighting. The lighting ranged from simple cross lighting to complex flagged lights.
More importantly than the lighting, however, is the direction that Kevin gave to the models. Making that connection with the models is an important skill that photographers should learn. This helps them get the most out of the models.
It was a long 10 hour day, but in the end we all got some great images. Moreover, the images that Kevin and the students created are going to be published. Now, unfortunately, we can't show our images until the magazine is released, but here are some examples of the photos from his previous Mad Men-style workshops.
Conclusion
Attending a workshop is a valuable way for photographers to accelerate their learning of their craft. Whether it is a shooting workshop, a post-processing workshop, or a business workshop, you can learn a lot more in one day or one weekend than from just reading tutorials all day long online. Not all workshops are created equal, however, so before you spend your money, be sure to do a little bit of research on both the instructors and the workshop itself.
I found Kevin Michael Schmitz's workshop to be of very high quality and I recommend checking his workshop schedule to see if there will be one in your area. If you are in southern California, his next one is in Beverly Hills on October 13.
Another workshop that I hear a lot of great reviews is the Santa Fe Workshop. And of course, I have had several workshops at Julia Dean Photography Workshop.
Finally, be sure to reach out to your local professional photography organization. is my resource for photography education.
Readers, what have been your experiences with workshops, good and bad? Is there any workshop that you recommend?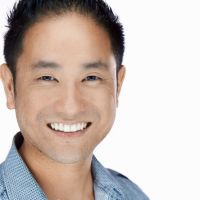 fotosiamo
Joe is a fashion and commercial photographer based in Los Angeles, CA. He blends creativity and edge with a strong style of lighting and emotion in his photographs.