Lensbaby, purveyors of fun gadgets to add a little creative flair to your photography, are back at it with their newly released OMNI Creative Filter System. The system attaches to your lens's filter threads and allows you to mount optical accessories in front of the glass. 
The use of prisms and other objects as an optical enhancement has really taken off over the last few years, and Lensbaby's new OMNI system allows photographers to use the technique without sacrificing the use of one of their hands.
Here's how it works: a wide filter ring, sold in sets with a base size of "large" (77mm) and "small" (58mm) with step-up adapters to fit other filter diameters, magnetically holds "Effect Wands" in place in front of the lens. You can attach more than one Effect Wand at a time for a variety of effects, and the wands can be moved around and placed in infinite positions.
The OMNI Creative Filter System comes with three Effect Wands; they are the scallop-edged "Crystal Seahorse," the "Stretch Glass," named for its stretching optical effect, and the "Rainbow Film," which is named quite literally – it's a film that creates rainbows. It's available now for pre-order for $99.95
There is also a Crystal Expansion Pack available for pre-order for $49.95 which includes a "Crystal Spear," "Triangular Prism," and "Scalloped Window," all pictured below. 
What do you think of the new OMNI Creative Filter System? Are you rushing to pre-order, or going to stick with the old standby of hand-holding in front of the lens (or no effects at all)?
Samples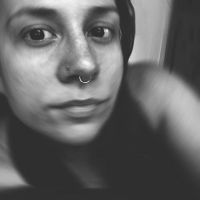 Holly Roa
Seattle based photographer with a side of videography, specializing in work involving animals, but basically a Jill of all trades. Instagram:
@HJRphotos