Summer's here, which means photographers and videographers across (nearly) all genres have officially entered into busy season. Whether it be for graduate portrait sessions, weddings, or corporate events, this time of year tends to keep photographers and videographers plenty busy with gigs. With little time to spare due to heavy shooting schedules, tasks like finding music tracks to score highlight videos, documentaries, or photo slideshows can often prove tedious and the time spent can be better used elsewhere.
With that in mind, we'd like to lend a hand and offer a curated list of songs you can easily license using Artlist's unlimited subscription to score your next video project or slideshow. This is no ordinary list, however. In the spirit of the season, these songs are summer themed, each with a distinct style in a variety of genres, from rock to country and others in between. Your chances of finding a worth track in this list are very good.
That said, here is our list of the top 10 summer songs (in no particular order) you should look to when scoring your next video project or slideshow.

Thank you to Artlist for sponsoring this article and making this content possible.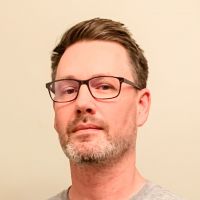 Sean Lewis
Sean fell into photography while teaching for a non-profit. What started as a minor task - documenting guest speakers and classroom activities - grew into a major obsession, and eventually led to a position shooting with Lin & Jirsa. Nowadays, at SLR Lounge, Sean's work as a marketing associate merges his interest in the fields of photography and education.