The internet, for all its wonderful abilities to let us keep up with news as it happens, reach a target audience for a product or service, find mail-order brides and such, has become a propagator of challenges when it comes to intellectual property. Copyright infringement is no longer fringe. However, copyright registration still sort of is. The USCO (United States Copyright Office) hasn't really made it very easy to protect yourself, but that seems to be changing with new rules that go into effect February 20th 2018.
Before going any further, let's be utterly clear, copyright infringements are always going to happen. If you are a published photographer (even on IG) with any manner of presence it likely already has, or will.
So what do you do when it happens? What if work of yours is being used without your permission, what then? For starters you'll absolutely want to have the entire weight of the law to throw in if you want to stand a chance getting appropriation or a settlement sorted. Which is why the new news is important.
Anything to make the registration of copyright simpler is a step in the right direction, and now, according to the USCO:
"The U.S. Copyright Office is modernizing its practices to increase the efficiency of the group registration option for photographs. This final rule modifies the procedure for registering groups of published photographs (GRPPH), and establishes a similar procedure for registering groups of unpublished photographs (GRUPH).

Applicants will be required to use a new online application specifically designed for each option, instead of using a paper application, and will be allowed to include up to 750 photographs in each claim.

The ''unpublished collection'' option (which allows an unlimited number of photographs to be registered with one application), and the ''pilot program'' (which allows an unlimited number of published photographs to be registered with the application designed for one work) will be eliminated. The corresponding ''pilot program'' for photographic databases will remain in effect for the time being.

The final rule modernizes the deposit requirements by requiring applicants to submit their photographs in a digital format when using GRPPH, GRUPH, or the pilot program for photographic databases, along with a separate document containing a list of the titles and file names for each photograph. The final rule revises the eligibility requirements for GRPPH and GRUPH by providing that all the photographs must be created by the same ''author'' (a term that includes an employer or other person for whom a work is made for hire), and clarifying that they do not need to be created by the same photographer or published within the same country. It also confirms that a group registration issued under GRPHH or GRUPH covers each photograph in the group, each photograph is registered as a separate work, and the group as a whole is not considered a compilation or a collective work."
The cost of registering up to 750 images will be $55. That number is important to consider because there was actually a proposition to allow for up to 7500 images to be done for that price, but the office decided that given current staffing levels it would be too much – so it was lowered to 750.
But all in all this is good news and the changes are welcomed. Finally the online filing makes sense and should be simpler and the cost is not prohibitive, though it does still require published and unpublished works to be filed separately.
As you can see, filing copyright is still a process, but not as arduous or restrictive as it one had been. It does require some forethought, however, and you as the photographer need to be proactive. You'll want to have your images registered if you are actually going to pursue an infringement case as it acts as proof you own the piece in question and most lawyers in the field will tell you that not having it is fighting an uphill battle even if you're in the right. You may call it semantics, I say it's fine print and that's about the only print that matters. IF your images aren't registered with the USCO, you won't have recourse to statutory damages either, nevermind recourse for the legal fees involved.
Check this link for more of a layman breakdown from a legal expert.
Sources: USCO, DPReview, Leslie Burns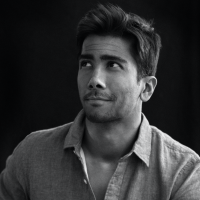 Kishore Sawh
A photographer and writer based in Miami, he can often be found at dog parks, and airports in London and Toronto. He is also a tremendous fan of flossing and the happiest guy around when the company's good.