It's been a long time coming, but Adobe has finally confessed that a full-featured Photoshop iPad app is in development. Though the closest thing we've got to confirmation on timing says not to expect the app until 2019, it's refreshing to hear it's actually going to happen.
Adobe's chief product officer of Creative Cloud, Scott Belsky, has said in an interview (referring to Photoshop and other Creative Cloud apps), "My aspiration is to get these on the market as soon as possible. There's a lot required to take a product as sophisticated and powerful as Photoshop and make that work on a modern device like the iPad. We need to bring our products into this cloud-first collaborative era." According to anonymous sources who spoke with Bloomberg, the official unveiling will come in October at Adobe MAX.
To date, Apple aficionados have sadly had to sit back and watch Surface Pro users have all the fun with their portable, touch-screen enabled Photoshop. Since the Surface Pro runs on the same Windows operating system as any PC, unlike the iPad's iOS alternative to macOS, no unique app development was needed for Photoshop to work like a charm there.
As far as iPad photo editing goes, though there have been a smattering of limited-feature Photoshop branded mobile apps through the years, as well as Lightroom Mobile, the closest thing to a full Photoshop experience that has been available to mobile Apple users has actually been a product from another brand, Affinity Photo.
Though Affinity's desktop and mobile programs are a totally viable alternative to Photoshop and the app is worth a look if you need something you can use on an iPad right now, it still isn't the industry standard some photographers need to use on the job. If you work for yourself, you can do what you want, but those who must exist in an Adobe ecosystem in cooperation with others doing the same will soon be able to travel a bit lighter and still get the job done.
via Imaging Resource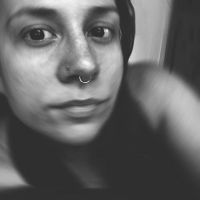 Holly Roa
Seattle based photographer with a side of videography, specializing in work involving animals, but basically a Jill of all trades. Instagram:
@HJRphotos