For those who are looking to step foot into the professional realm of photography (or those who are already there), you may start to realize that you can't be everywhere at once. And even if you think you can, there are inevitably moments that you will miss. By photographing a wedding solo you could be missing out on moments that are impossible to recreate.
Download Contract Samples Below
Subscribe to our weekly newsletter to download the contracts for free! The bundle includes the client photography contract, model release contract, and the second shooter contract.
To see & download all of our other free resources click here!
Why do you need a second shooter?
Hiring a second shooter definitely has more pros than cons. Depending on their level of experience they can offer a variety of services to help you throughout the day:
Lighting assistant
Help to hold and transport gear
Photographing groom's side
Photographing guests (candids, grip & grins, etc.)
Photographing wedding decor
Cover a larger guest count
All of these services ultimately free up your time as the lead photographer to capture your clients and the VIPs (family & friends). Instead of spreading yourself too thin, consider hiring a second shooter to alleviate the stresses that come with photographing a wedding solo and allow you to focus your efforts on more creative, meaningful imagery. If you still need more convincing, check out why we think it's absolutely necessary to hire a second shooter.
Our Free 2nd shooter contract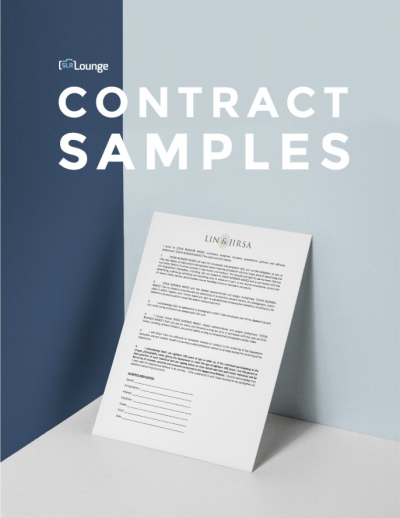 Most of you will hire a second shooter on a job to job basis. When this is the case, having a second shooter contract is critical. Compensation, copyright, and confidentiality (among other things) are all topics that should be out on on the table before proceeding with any paid job. Doing this will make it clear to the second shooter what their role is and what rights they have to the pictures they take. In our contract, we've made it clear and easy to distinguish the second shooters responsibilities to avoid any sticky situations. In this download, you will find three different contract samples (a Client Contract, a Model Release, and our Second Shooter Contract). Simply scroll, select and save the one that applies, and modify! These free contract samples are designed to help you pave your way to professionalism. 
Second shooter training
Have a second shooter already and in dire need of training material to create a consistent look? Look no further – we've created an entire Wedding Workshop series designed to take the teaching off your hands to help your second shooters create consistently incredible wedding photographs. These 5 courses make up the ultimate training manual for second shooter wedding day coverage:
All the courses listed are available in full-streaming access in SLR Lounge Premium.
Within this resource, you will also receive a model release form as well as a photography contract in addition to your second shooter contract.
Disclaimer:
The following free second shooter contract form has not been reviewed by a lawyer. It is provided for free to the community and is intended to be a guideline rather than a comprehensive, complete contract. Furthermore, many of the provisions may not be applicable depending on the type of studio you operate and the location in which you operate. It may also be missing provisions applicable to your type and location of photography. SLR Lounge is not responsible for any damages, lawsuits, or disputes that may arise from the use of this form template.
Here is a snippet of the contract to get a feel of the verbiage and terms included:
Once you have accepted a booking date with the STUDIO you are expected to keep your appointment. If you cancel without 45 days prior notice or request to switch shoot dates without adequate notice you may not be eligible to continue as a contractor with the STUDIO.

If you have accepted the scheduled date you are expected to keep your commitment for the event date. Failure to keep your commitment negatively impacts the STUDIO brand and our ability to provide work to our talented group of photographers. If you have contact with the Client for a planning session, engagement session or other photo session related to the Client's contract with the STUDIO, you are the representative to this Client and any attempt to replace you is damaging and likely to diminish the reputation of the STUDIO.

We want you to be able to shoot your other engagements around your STUDIO commitments. If you must cancel your booking during the months of May through November, you may not be eligible to continue with any other bookings on calendar at the discretion of the STUDIO. We know that cancellations will occur due to personal emergencies. In the event that you have a cancellation, factors including your relationship with the client, the response of the client, advance notice and your ability to assist in finding replacement photographer of comparable talent and skill will affect the determination of your ability to continue with bookings from the STUDIO.

We take our business seriously and know that you do too. We expect you to keep your commitments and that you will act professionally with the clients and the special nature of the big day.

Thank you for your professionalism and commitment to each family we touch.
Download Contract Samples Below
Subscribe to our weekly newsletter to download the contracts for free! The bundle includes the client photography contract, model release contract, and the second shooter contract.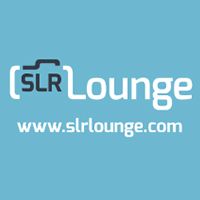 SLR Lounge Official
Articles by SLR Lounge Official are created by multiple authors. They represent official announcements by SLR Lounge.