It's been said that the best camera is the one that's with us, which more often than not comes in the form of a smartphone. The truth is, however, the experience of using smartphone cameras leaves plenty to be desired when compared to using legit DSLR or mirrorless cameras. At least, it used to be that way. SPARK, a new iPhone camera control accessory from MIOPS, is about to take your iPhone photography to new heights. MIOPS recently launched a Kickstarter campaign to bring the new SPARK accessory and its added control and enhanced user experience to the masses. If you've been hoping for a better way to use your smartphone camera to document life's important moments, this could be it.
You can find SPARK here on Kickstarter until Thursday, September 7, 2023.
Video
Meet the Maker
MIOPS, the company behind SPARK, is well-known for creating innovative camera products, and SPARK offers further evidence to support that reputation. Onur Celik, CEO of MIOPS, shared his thoughts on the product's upcoming release: "We are thrilled to launch the Kickstarter campaign for SPARK, our revolutionary camera companion. SPARK brings professional-level features and versatility to iPhone photography, allowing users to unleash their creativity and capture stunning images and videos. We believe SPARK will empower photographers and videographers, taking their craft to new heights."
Features
Dubbed "the ultimate camera companion," SPARK stands ready to transform how we use our smartphones as cameras. Designed with ergonomically friendly contours and DSLR-like buttons, SPARK works seamlessly with a wide range of iPhone models, and it comes loaded with features.
Free Snap – Pro Camera App
In addition to producing SPARK, MIOPS also created the Snap – Pro Camera app, which will be provided for free to all SPARK users. With this app, you can get the most out of the photo and video capabilities that SPARK offers, which we'll briefly touch on below (and you can learn more about on the Kickstarter page). It's worth noting that MIOPS has also noted that they are currently in the process of finding ways to integrate SPARK with other photo and video applications as well.
MagSafe Mount
The included MagSafe Mount (with an added sticker for those whose phones need it) makes it easy to quickly attach your phone to the SPARK and adjust the shot orientation between vertical or landscape positions.
Camera Control
One of the things we care most about when using smartphone cameras, especially as photographers, is being able to control our camera's exposure settings and other elements that affect our shots. Without this control, we're left to shoot every scene as is, which minimizes our creative input. The DSLR-like buttons featured on the SPARK accessory make it easy and convenient to quickly dial in ISO, white balance, and focus, among other settings, so that we capture photos that reflect our artistic vision.
Crowd Removal
Photographing popular locations can prove difficult when crowds compete for attention with your intended subject. SPARK's Crowd Removal feature can save you tons of time in post and minimize the time spent waiting for just the right moment when the crowd dies down. Using innovative technology developed by MIOPS, the Crowd Removal feature automatically detects and removes people and moving objects from your photos. Just be sure to take along a tripod, scout the location for the best composition, and then let SPARK do its thing.
Long Exposure
Who doesn't love a great long exposure photograph? It quickly elevates landscape imagery, especially when capturing motion in the light trails of passing cars at night or the rushing waters of waterfalls and river rapids. With SPARK, you can quickly adjust your exposure settings for longer durations and take creative control of the scene.
Lightning Photography
If you've ever tried to photograph lightning, then you know how challenging it can be. With SPARK, consider the challenge accepted. SPARK's integrated light sensor works to "detect the subtle nuances of ambient light, including the dramatic and elusive lightning strikes." No other specialized equipment is needed. Whether you fancy yourself a stormchaser or you're capturing landscapes at night, you can now easily use your smartphone to capture amazing imagery that would've previously required more gear and hard-earned experience.
Other Features
You'll be pleased to know that SPARK also includes the following features:
Photo Stacking
HDR Imaging
Burst Mode
Zebra Stripes
Live Filters
Remote Triggering (via Apple Watch)
MagSafe Mount
Intuitive Interface
Much More!
Kickstarter Pricing and Benefits
The early bird specials are already sold out, but you can still save 10% with the SPARK Kickstarter Pack, which comes out to $109 + shipping. This option is selling quickly, so pick one up sooner than later to take advantage of these savings. The regularly priced Standard Pack is set at $129, and you can add a Travel Kit (1 x Travel Pouch, 1 x Wrist Strap) for $19.
Shipping
Global shipping is available for a standard rate of $15. Shipping will be charged during the post-campaign survey, and the item's price doesn't include any additional duties and taxes that may be applicable based on your local importation laws.
Conclusion
The unique control and user experience that SPARK brings to iPhone photography, especially at the modest asking price, makes it a solid addition to any photographer's arsenal. It's also compact enough to make it easy to take along; otherwise, what would be the point? If you'd like to support the SPARK Kickstarter campaign and secure your own camera companion, visit the SPARK campaign before Thursday, September 7th. If you've never used Kickstarter before, or you're wary of backing this project on that platform, it's worth noting that MIOPS has run several successful Kickstarter campaigns for products like MIOPS Smart+, Mobile Remote, Capsule360, FLEX, and Capsule PRO. In fact, this campaign has already met its fundraising goal and will definitely come to market.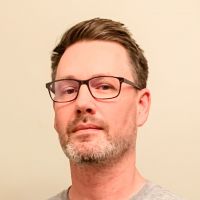 Sean Lewis
Sean fell into photography while teaching for a non-profit. What started as a minor task - documenting guest speakers and classroom activities - grew into a major obsession, and eventually led to a position shooting with Lin & Jirsa. Nowadays, at SLR Lounge, Sean's work as a marketing associate merges his interest in the fields of photography and education.