MagMod was introduced about a year ago in the hopes of providing the photographic community with a clean, effective solution to a common problem. If you're a wedding or event shooter, or ever use speedlights, you'll be well versed in the need for modifiers that turn that punch of harsh light into something soft and pleasing – color corrected too.
The good modifiers and even some bad ones, aren't usually cheap, and most often not universally adaptable to a broad range of flash models. Furthermore, they can be cumbersome, have many pieces that are easily lost, and are not often quick to change. MagMod promised it would be universally adaptable to almost all flashes, and make the speed and ease of adjustment fast and easy.
A year on and it's clear they have delivered on their promise, and MagMod has become a staple in many a photographer's bag. We actually use them here at SLRL and Lin & Jirsa Photography, and so we're excited that MagMod has created something new, the MagSphere and MagBounce flash diffusers.
MagSphere
The MagSphere is touted as the most versatile flash diffuser ever, that shapes your flash into a soft and resilient silicone omni-directional bare-bulb light source. It has 250% larger surface area than the average flash allowing for significantly softer diffusion, and the omni-directional nature of it works well for bouncing whilst still maintaining catchlights.
[RECOMMENDED: Magbox Review]
According to MagMod, other modifiers eat 2 to 4 times the amount of light than MagSphere, meaning you'll lose less than a stop of light with it, which allows for longer shooting. It also has an integrated gel slot that can take 2 gel sheets without the need for any other accessory, and is strong enough to take a beating and be scrunched and shoved in a bag to save space, and always coming back to form.
MagBounce
MagBounce is the other new modifier which is to increase the apparent size of your flash by 300%. In combination with the white color and soft silicone texture, this means for serious diffusion, and the casting of a very wide beam, which would appear great for events.
Both of these new designs use the same MagGrip magnetic system to attach to flashes, so they retain the ease, speed, and practicality of the original MagMod system, and can even be attached to Alien Bees and Einstein strobes.
As with the first MagMod, this is being funded on Kickstarter with a host of great early supporter/adopter perks. Given how good the initial system has proven to be, it's certainly worth having a look at, and you can find their Kickstarter project here. Also, below, is a video review we did of the first system for those of you who aren't familiar. Let us know if you use this system, and what you think, as we'd love to hear from you.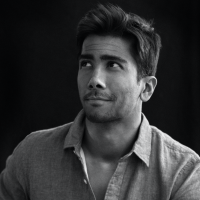 Kishore Sawh
A photographer and writer based in Miami, he can often be found at dog parks, and airports in London and Toronto. He is also a tremendous fan of flossing and the happiest guy around when the company's good.