Adobe Lightroom and Photoshop are the prevalent photo editing programs, and Lightroom, likely, has become the ubiquitous one due to its cataloguing ability and ease of use. These two inherent qualities lend well to mobile photography and mobile image manipulation, and with the rapidly metastasizing world and ability of mobile platforms, the Lightroom Mobile App was born. Making birth initially for Apple's iOS, it has just been released for Android.
The mobile app is meant to be an extension of your primary Lightroom program on your computer, and not a stand alone app, for now anyway. The app's value to most is not to be found in its ability to edit your increasingly good phone pictures, but in how it streamlines and detaches your workflow from being stuck to your primary computing device.
Lightroom mobile extends your existing workflows beyond the desktop, allowing you to utilize your Android phone to review and edit your images and have the changes sync back to your Lightroom catalog at home
Of course, this applies to tablets as well, and on either phone or tablet, you will be able to access images in your primary Lightroom catalog, select or reject images, apply a preset (limited), add alterations to your images with some basic editing panel options, and import new photos from your gallery. Any of the changes applied to an image within the mobile app will be synched back to the main catalog on your computer.
Just as in the Apple iOS version, Lightroom Mobile doesn't sync complete copies of your image onto your mobile device, clogging it up with enormous files. It more elegantly uses Smart Previews based on the DNG file format, which allow RAW editing functionality, even without the RAW files being locally available.
You can get a full rundown and demo of the Mobile App here.
But Here's The Thing…
If you're like me, there's a rather good chance you know a slew of people using Lightroom with Creative Cloud, and an equally good chance none of them use Lightroom Mobile. Why would that be?
The idea behind the app is a solid one, to be able to edit on the move using your ever powerful mobile device, and have it all synced between the mobile and primary versions. But the strengths of Lightroom are yet to be found in the mobile version. Sure, you have nice control via gestures, which makes the process feel rather organic, but you can only sync collections, which is a little annoying, so you don't have the full cataloguing power. And yes, you can send your phone images into the app easily, but why would you want to when you likely have Snapseed or VSCO Cam which can do much more with them?
But the real thorn in the side, by a margin as wide as Lightroom's user base, is the utter lack of Lightroom's editing features, and inability to import presets. Sure, you have the basics to play with, but those who are subscribers to Creative Cloud are likely going to know how, and do more with, Lightroom than adjust saturation.
The idea that Lightroom presets, which are so powerful, like VSCO and our own highly evolved SLR Lounge Preset System, cannot be used seems such a waste, and for many, myself included, means I take a pass at LR Mobile. Because really, without the editing and preset abilities it falls so far short of other apps. All it really provides is matching collections, which many don't care much about. Should they integrate the aforementioned, however, it will be a force to reckon with, don't you reckon?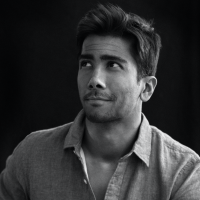 Kishore Sawh
A photographer and writer based in Miami, he can often be found at dog parks, and airports in London and Toronto. He is also a tremendous fan of flossing and the happiest guy around when the company's good.