Product photography seems to hold some interest for most photographers. It can be extremely technical, and a little nerdy along with it being artistic, and that all lends well to many a photographer's nature. Even the most basic products can be a bit intensive, and far more complex than many realize – if you have any doubt just Google Peter Belanger, the man who is behind much of the imagery you associate with Apple products.
So needless to say, having some pointers from someone who can deliver the info in a digestible way is a great asset. Fstoppers' Lee Morris is one such person, and in a recent video takes you through the prep, lighting, and a little bit of post on photographing a professional looking beer bottle advertisement.
With a nod to world class food and drink photographer Rob Grimm, who Lee credits for many of the tips for the shoot, Morris delves into a lot of the 'why's' of what's being done to the product and its surroundings to give the desired effect.
Along the way, you'll learn how to effectively create the illusion of real condensation, how to keep the bottle label looking crisp throughout the shoot, and of course, how to light the scene. Lighting is the primary arrow in the quiver when it comes to doing a product shot, and the wonderful thing about this video is the staggered manner in which Lee displays what each light is doing, effectively building the lighting step by step in front of you and illuminating what each light is doing.
For the majority of the light, the modifier being used is the new Fstoppers FlashDisc V2, which is the second iteration of Fstoppers' own portable speed light softbox. Sure, the video is partially focused as a great advertisement for this product, but it's sort of easy to see why they would actually be used in this sort of scenario; Their form factor allows for diverse applications, and this is easily seen here, and they do a brilliant job. Also worth noting is that while there is a array of lights being used, Lee quickly points out that you need only one, and create a composition in post.
Head over to Fstoppers to read the full breakdown of the shoot from Lee, and of course, check out the video below and learn a thing or two. You can find out more about the FlashDisc here.
Source: Fstoppers, Images are screen captures from featured video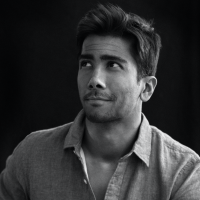 Kishore Sawh
A photographer and writer based in Miami, he can often be found at dog parks, and airports in London and Toronto. He is also a tremendous fan of flossing and the happiest guy around when the company's good.