Lexar lives, is already shipping to retailers globally, and will be in full production by autumn. The jury is still out, however, on whether we should be excited about this or not.
In June of 2017, shortly after celebrating their 20th anniversary, Lexar, a pillar of the photographic storage world announced it was bringing the curtain down after what seemed to be a round of decisions by a parent company that couldn't be bothered.
Jay Hawkins, then-consumer products group vice president at Lexar's Parent company, Micron Technology Inc., put out a brief and to-the-point statement announcing the decision, and among the thank you's and explanations of adjusting focus to be more for enterprise, he left a glimmer of hope when he said, and I quote:
"Micron is exploring opportunities to sell all or part of the Lexar business."
This was somewhat encouraging because while the name is great, we aren't so much loyal to brands as much as we are in want of what they provide. We wanted to know that the products and service we associated with Lexar had a future, and that future seemed to materialize – but this isn't it.
While we are aware that Longsys acquired the Lexar trademark and branding rights from Micron, it seemed as though the talent behind Lexar went to ProGrade Digital, and that's what matters. Granted, there has been no public explanation as to what intellectual property and assets were kept with the Lexar name, but here's what the company's new CEO had to say,
"I'm extremely excited to re-introduce the Lexar brand to our worldwide customers. Lexar is dynamic, has superior research and development capabilities, and has a deep understanding of our customer's needs. At the same time, we are confident that we can expand the Lexar business successfully in different markets globally."

For more than twenty years of innovative development, Lexar has been a world-renowned brand in the field of flash memory and trusted by bringing unparalleled storage experience and creating unequivocal value for business users and consumers."
So it looks promising, and while we also don't know what of the past product line will be continued, competition for ProGrade Digital is a good thing for us, the consumers.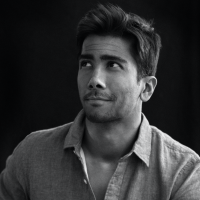 Kishore Sawh
A photographer and writer based in Miami, he can often be found at dog parks, and airports in London and Toronto. He is also a tremendous fan of flossing and the happiest guy around when the company's good.