Hasselblad maintains its steady position in the mirrorless arms race by the continual adding of functionality to the medium format X1D. Lens adapters such as the Novoflex and Fotodiox have made it possible to combine glass from other manufacturers such as Canon, Nikon and Leica with the esteemed capabilities of the X1D, and now Hasselblad extends it even more.
Hasselblad has long been famous for their glass and are now bringing accessibility of said glass to one of their most iconic and beloved systems with the Hasselblad XV Lens Adapter for the X1D-50c mirrorless digital medium format camera system. The XV Lens Adapter makes it possible to combine the legacy of the V-System Lenses we know and love with the most current X-System technology.
Tech Specs
Diameter: 84mm
Length: 64mm
Weight: .5lb (227 g)
The XV Lens Adapter supports the full lineup of Hasselblad C, CB, CF, CFI, CFE, F and FE lenses, adding over sixty lenses with focal lengths varying between 30mm and 500mm to the X1D-50c lens lineup. Each of the lenses is able to function solely with the use of the electronic shutter feature.
The XV Lens Adapter makes the addition of V-system glass alongside the vast Hasselblad lens range makes an even more compelling reason to consider the X1D.
Priced at $249, the XV Lens Adapter is available now directly from Hasselblad with an estimated delivery of up to 14 days. Visit Hasselblad's website for more information.
Below are additional Hasselblad lens adapters available for the X1D.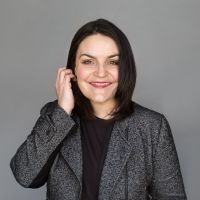 Brittany Smith
Brittany is a fashion and beauty photographer who works between NYC, Montana and LA. She photographs the way she has always wanted to feel and believes in the power of raw simplicity. When not behind a camera she can usually be found at a local coffeeshop, teaching fitness classes at the YMCA, or baking something fabulous in the kitchen. Instagram: @brittanysmithphoto