Lexar is a pillar of photographic storage, with its CF cards probably the ubiquitous cards found in pro user's bags, but today brings news that despite recently celebrating its 20th anniversary, Lexar will be no more.
Jay Hawkins, consumer products group vice president at Lexar's Parent company, Micron Technology Inc., put out a brief and to-the-point statement today announcing the decision:
Micron Technology today announced that it is discontinuing its Lexar® retail removable media storage business. The decision was made as part of the company's ongoing efforts to focus on its increasing opportunities in higher value markets and channels.

The Lexar portfolio includes memory cards, USB flash drives, readers, and storage drives for retail and OEM customers.

Micron is exploring opportunities to sell all or part of the Lexar business.

The company will continue to provide support to existing customers through this transition period. Customers should contact their Lexar sales representative to discuss specific requirements.

I'd like to thank our team members and partners for their contributions to the Lexar business. As difficult as this decision is, the company is making this adjustment in its business to ensure it continues to be well-positioned for the future.
As of this moment there is no official notice on the Lexar website, and it would appear their products are currently for sale. While known for their cards it was also their card readers that many of us in the photo community have come to love and rely on, so perhaps time to buy a few. Or maybe not as the blog post above denotes on Micron's site, there will be support during a transitionary period, but what that means is up for interpretation.
It's always jarring and perhaps sometimes sad when such a staple goes away, but again, if that post is to be speculated on, there is talk of selling the business so perhaps we'll see Lexar tech again, just under a different badge.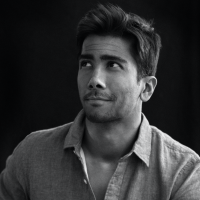 Kishore Sawh
A photographer and writer based in Miami, he can often be found at dog parks, and airports in London and Toronto. He is also a tremendous fan of flossing and the happiest guy around when the company's good.