*For everyone who complains Sony cameras like the a6500 have no soul, this is the antidote. *
It may not be the most stunning thing you've ever seen but you can't take your eyes off it. Wherever it is in a room your eyes and those of others will find the Leica TL2. And while its languid shape helps keep the camera in hand and all eyes on the camera, it's not dramatic, and it's not revolutionary. From some angles it's even a bit odd, but, to quote Francis Bacon, "There is no excellent beauty that hath not some strangeness in the proportion," and too right, too – Emily Ratajkowski is living, breathing, Sphynx-lipped proof-in-pudding of that.
With its slim profile and flared grip, paired with a lens mount that's off-center and the contrast of a barren body with a cluster of buttons on one side, it sort of looks classically, theoretically correct – as if it was shaped to adhere to the 'rule of thirds'. Doesn't get more photo-centric than that.
It is one of the few cameras that doesn't look out of place, anywhere. The dodgy end of town? It'll stand out via modernity. Having some "les petits creux" at an eatery in St. Barts? It's fine on the table. At the Guggenheim in Bilbao? It'll look like part of the building. Really, it's blessed with an attention to detail that would make Frank Gehry blush with envy. In fact, it seems like a camera he'd own.
But there's no getting around that for a company so steeped in heritage, this design, like the T and TL before it, is a bit radical. And that's not just the looks; the way it functions is surprisingly forward thinking and in many ways it's beyond what anyone else is doing.
The problem is, however, Leica has produced a number of 'lookers' in the past that weren't very capable in the face of competitive technological escalation. And sure, we know Leica is about mechanical capture and it's easy to get misty-eyed when thinking of the brand, but we must hold their feet to the fire at times so they avoid stagnation. If you've 'driven' a good number of mirrorless cameras, and are up-to-date with what's being offered by the likes of Sony or Fuji, you'll wonder if this is  design for design's sake as you get with Fuji, if it's a badge job, or if it's actually any good.
PRODUCT HIGHLIGHTS
24.2MP APS-C CMOS Sensor
Leica Maestro II Image Processor
UHD 4K30 and Full HD 1080p60 Video
Up to 20 fps Shooting and ISO 50000
3.7″ 1.3m-Dot Touchscreen LCD Monitor
49-Point Contrast-Detect AF System
Electronic Shutter Function: 1/40000 Sec
MyCamera Menu; Faster Touch Controls
32GB Memory and UHS-II SD Card Slot
Integrated Wi-Fi and USB 3.0 Type-C Port
No more pop-up flash
Being Hard To Bring Validity
So, is it any good? To answer that, one (like myself) would have to set aside my affection for Leicas and address its faults first, and there are some. Neatly, that brings me directly to the dials. They have the right amount of feedback that allow you to be assertive in your adjustments but not nudge them easily accidentally, but there are two issues with them: They have limited customizability, and more insidiously, there's the 'wake' behavior. What that means is that when you pick up the camera and frame your shot, the first turn of the dial doesn't actually adjust that dial's function, but instead activates the dial, and then the next movement will make the adjustment.
This is a baffling function decision by Leica and I see no need for it. It's quite literally a stop sign for your camera that slows things down when they don't need to be. Sure it's momentary but there's simply no user benefit I can think of for it, and the only respite is the thought Leica can fix this with a firmware update. It's about as useful as putting a 'snooze' button on a smoke alarm.
Then there's the battery with its camera-body color base. While its capacity is fine and it's beautiful and blends with the body, the bottom of the battery actually makes up part of the body in place of a bay cover, and that's problematic. It means whenever you take it out to charge there's a big gaping battery-shaped hole at the base.
There are other things too…
For a camera playing in the form and price arena of things like the a6500, its autofocus is a bit behind, though not bad. Well, that is if you're not used to a6500 speeds and you're not using the 60mm 2.8 because that thing hunts to focus like you hunt for the bathroom light switch in the middle of the night. This happens even in bright sunshine and high contrast, but it warrants pointing out that putting on the 35mm 1.4 Summilux or 18-56mm and the problem vanishes, so it would appear the AF is somewhat lens dependent.
It also seems that when shooting in high ISO in low light, sometimes the image will look very washed out or much too cool on the LCD to the point you will want to adjust your settings, but this is frustrating because what you see in those scenarios on the LCD isn't an accurate representation of what is actually in the file as seen on a computer.
Or how about the fact it has image stabilization but it only works with SL lenses thus far? And of course when thinking of flaws it's probably also fair to mention that while it'll shoot a full bore 20 FPS its buffer is taxed at 29 shots, and you won't get 20 FPS without electronic shutter engaged, and that only auto-engages when shooting at a min of 1/4000. Frankly, it feels self limiting, and that's odd because while those are the drawbacks, the rest is so dynamic, and the upsides make this camera a joy.
The Highs
I should state here that the TL2 isn't a TL in a fancy hat. It's not a T in drag. Leica has taken everything about the TL and made it…more.  Just, better in every way, starting from within.
The beating heart of this upgrade of function is the Maestro II processor which is probably a tweaked version of the one in the M10, and like putting a new heart in a system, everything is affected. As mentioned above it'll do 20 FPS with electronic shutter or 7 FPS with mechanical, record in 4K, and uses a USB Type-C for data transfer. AF is 49 point and tap to focus works surprisingly well even for macro shots. High ISO is good with some noticeable color degradation above 3200 but nice grain.
But beyond that, the most significant part of the actual user experience of the TL2 is that touchscreen. It is just magic. It is, by a country mile, the best touchscreen/menu system I've used on any camera to-date.
I know when we think of innovation these days we all lean our ears to Sony, and they've earned that, but if we're giving credit where its due then when it comes to attention to detail and natural experience, we all, Sony included (and maybe especially), should pay attention to Leica.
What Leica has done with their menus as found on the S, then Q, SL, and now M10 is just so nice to use, and so sensible. There isn't some multi-colored madness as you get with Sony (though there's more you can do with the Sony), and the TL2 menu is another big step.
Picking up this camera will be a natural experience for anyone alive in the past 10 years because you interact with it like you would a smartphone. It's all intuitive gestures and scrolls and taps with almost no latency, and it accomplishes two things at once: It makes the user experience smooth and fast and customizable, but it also removes any fuss with buttons and lets you just focus on taking that perfect photo and being present in your surrounding.
That is, in a way, the real genius of the TL2; that like the iPhone, it hides its myriad of functions and a mountain of tech-function under this beautifully milled and chamfered veneer, so you can just focus on the subject rather than the device. It's like a pretty butler than provides the service almost imperceptibly, and in doing so the TL manages to capture the ethos of Leica in a way the SL never could.
Conclusion
While you can't ever accuse Leica of being untrue to self, the tide of progress won't be held back and Leica knows it. Even though you get the idea at times that Leica doesn't pander to a market they don't already own –that they don't care if you 'get it' or not, and damn your impudence for wondering– the release of cameras like the D-Lux, Q, and SL all hint that someone, somewhere in a one-lamp room in Wetzlar is combing over the P&L statement and realizing they need to appeal to a different generation of users in a different world, and all the better if it can be done without the wallet-shriveling experience of an M buy.
The TL2 would appear to be a response to that. But where the original was good for what it was (a first attempt and new form) the TL2 looks to do away with such caveats whilst still retaining a Leica experience. And, by some sort of twisted cosmic daring of fate…they have. For everyone who complains that Sony cameras like the a6500 have no soul, this is the antidote.
Somehow, Leica has managed to envelop some of what we love about the M cameras into this system; something never quite accomplished with the D-Lux, no matter what they say. The mechanical shutter mechanism sounds good, and perhaps more importantly it feels good. Maybe due to its appearance –that it's so clean and doesn't look militaristic– you don't think about it the way you would a Sony a6500 which feels utilitarian by comparison. Nor an X-T2 which feels rather..'.airline cutlery' compared.
With this you enjoy the process largely because it sort of gets out of the way. There's no fiddling the same as you would with others, and that's what Leica users love and demand. They want form AND function and for the tech to get out of the way of the experience. They also want something they'll want to  carry around – something to enjoy rather than something to endure.
It's a camera that shows that if you want a practical option you don't need to drop the idea of having something beautiful and focused on design. And let's not beat around the bush, design matters to Leica users (Fuji users too).
This is a mirrorless camera for people for whom 'good-enough-design' isn't quite good enough. For those who like to indulge in a bit of flare in their lives with a cherry in their Manhattan; a spoon full of sugar with their medicine, and a camera with curves so organic they seamlessly blend into each other as if made of flesh.
You can order yours now: Leica TL2 (Black or Silver) – $1,950
Few more sample images below.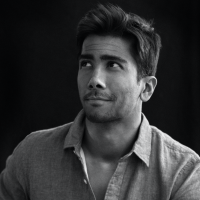 Kishore Sawh
A photographer and writer based in Miami, he can often be found at dog parks, and airports in London and Toronto. He is also a tremendous fan of flossing and the happiest guy around when the company's good.