Without the intention of trying to sound sensationalist, there is some exciting news for those who shoot the world through Nikon. Nikon Rumors has published what appears to be a leaked Nikon press release of which the focus is on the launch of a new firmware advancement program called 'I AM Advancing.' What does this mean? It suggests that with the launch of this program, there will be new 'advanced firmware updates' which carry with them new functionality for their DSLR line-up, all via simple download.
Joining the program seems to require free registration online through a new site which has yet to go live. Given that the press release is dated January 19th, 2015, that sugegsts this is the official release date, and one can assume the registration site would be live at that time.
By registering with the program, photographers will be able to download advanced firmware updates, adding new functionality to their new Nikon DSLR cameras for up to 3 years.
What happens at the culmination of 3 years isn't exactly clear, nor is it very clear when this time starts. As of this writing, the support will come initially to 6 Nikon FX DSLR cameras: The Nikon D750, D810, D800, D800E, D610 and D600. This make sense, of course, being the higher end of the Nikon spectrum, so what can be counted on from the updates? So far, this is what's been noted:
New White Balance update, containing Nikon's latest algorithms for high-quality color balance in any light. Given the D750's impressive behavior in this department, this is sure to be a general crowd pleaser.
New "Metallic" Picture Control option, providing photographers with a unique high-contrast setting which is both natural and eye-catching.
New RAW Histogram. RAW shooters can rejoice in the full screen histograms for all three channels that will now be available, all extrapolated from data directly from the sensor, aiding in the fine tuning for perfect exposure – creatively expressed.
Nikon is also trickling down two features currently only found on the D810 to the rest in the FX roster:

"Flat" Picture Control – which is great for creative adjustments (If you don't know what that is see this link)
Electronic First-Curtain Shutter feature – a new standard to be implemented that eliminates vibrations caused by the shutter
Thoughts
If this sounds familiar, it should, because Nikon isn't exactly breaking new ground here, as far as camera companies go. Olympus, and most notably Fuji has been doing this for some time, and breathing really wonderful new features into aging cameras. This is, of course, the way we have always wanted it, extending the useful life of our pricey gear.
I think the first round of updates are a great start, and will do exactly what Nikon says it is aiming to do, which is, 'reinforce confidence," toward the brand. What would you like to see come out from the Nikon labs for your FX camera? And how often do you think they'll need to push updates through to remain relevant?
You can find the full release and info here on Nikon Rumors
Source: Nikon Rumors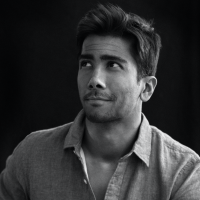 Kishore Sawh
A photographer and writer based in Miami, he can often be found at dog parks, and airports in London and Toronto. He is also a tremendous fan of flossing and the happiest guy around when the company's good.