In the photographic world, it seems that no on bats an eye when a company blatantly clones something made by a well-established brand. For instance, Yongnuo's Canon speedlight, radio trigger, and lens clones are popular low-cost alternatives to Canon's own products.
When Profoto's tubular D1 and B1 monolights took off in popularity, the familiar canister-esque shape became a standard. But what's interesting is that as long as Paul C. Buff's AlienBees strobes have been something of a 'bronze standard' among lights, they appear to have been immune to the copycatting.
Until now. Interfit's new 320Ws Honey Badger strobes have a very familiar look. The brightly colored plastic square strobes with a cartoonish nameplate plastered on the side bear a striking resemblance to Paul C. Buff's update to the Alien Bee line, the DigiBee. What's more, the specs are nearly identical. About the only differences are that the DigiBee strobes' flash duration is just the tiniest bit faster, at a still relatively slow 1/975 t.1 compared to the Honey Badger's 1/900 t.1 and the modeling light of the DigieBee is 15 watts brighter.
The Honey Badger has a frosted glass dome over the flash tube, which bears a closer resemblance to another Paul C. Buff strobe – the Einstein – than the DigiBee. And of course the mount is different – Interfit sports the universal Bowens mount while DigiBee strobes use Paul C. Buff's proprietary mount. Even the price is virtually the same, right around $300.
It's an interesting move on Interfit's part. AlienBees have long been the brightly colored, basic workhorse for photographers who want something functional with basically no bells and whistles at a low price. The line's success likely remains tied to that low price point and name recognition in a world where strobes are often battery powered, TTL-boasting, High-Speed Sync machines for about double the cost of a DigiBee strobe (which, all things considered, is not a lot for what you get.) Meanwhile, DigiBees are just like, "now you can adjust power with precision!" as far as 'innovation' goes.
And so the world has been given a new option for a gaudy, inexpensive, no-frills strobe. Paul C. Buff products have been a notorious pain for photographers who aren't based in North America to acquire, so the biggest difference in the Honey Badger and DigiBees will be the distribution.
Lest this article sound too disparaging toward the twin strobes, I will say that while they may not be the most modern, richly-featured, or attractive option on the market, they are a great starting point for new photographers without a huge budget, hobbyists with no need for extra features and no desire to spend more, or working pros who just want something they can bang around on location without worrying too much about breaking. They'll do the job, and in the end, what more can you ask for?
You can check all the specs and get more information on the new Honey Badger strobes and pre-order now at B&H.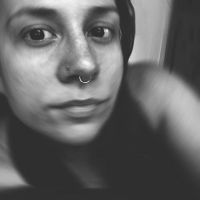 Holly Roa
Seattle based photographer with a side of videography, specializing in work involving animals, but basically a Jill of all trades. Instagram:
@HJRphotos