Truth be told, we are often sold on something because of one or few of its facets, rather than the thing as a whole. At least, while we may appreciate something as a whole, it's usually something specific that grips us and makes us feel that we cannot do without it. For example, you may like the iPhone X, but maybe it's wireless charging that sells you…
In that vein I feel it is incumbent upon me to touch on such feature of Capture One, which, frankly, has been a God-send for me and portrait shooters the world over, and that's the Skin Tone tab within the Capture One Colour Editor.
There is no tool I've yet to come across that makes the evening-out of skin tones such a breeze. It reduces what can otherwise be a truly time consuming and arduous endeavor into something more of instant gratification. It's the kind of thing that makes you believe in magic…
Well, in the video herein, Capture One expert, David Grover, pulls back the curtains on how it works, showing you just how to use the tool, and how easy it is to achieve uniform skin tones in Capture One. And while Capture One does have nice workflow integration with Photoshop and PSDs these days, you may just find that with this tool your need to go into Photoshop diminish.
For those not yet acquainted with Capture One (you owe it to yourself to try it), know that part of what has made COP so attractive to photographers over the years has been this very Colour Editor, and perhaps how the program processes colour on a whole.
And for those who have meandered around a little but felt a little lost with the implementation of the Colour Editor, just watching David's pointer movements and his steps will provide you with a better understanding of a Capture One workflow; giving insight into working with layers, targeted local and global adjustments, and of course the Colour Editor.
It's a succinct 5 minute watch, and worth the time ten times over.
You can get Capture One here.
Source: Sony Alpha Universe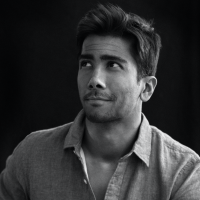 Kishore Sawh
A photographer and writer based in Miami, he can often be found at dog parks, and airports in London and Toronto. He is also a tremendous fan of flossing and the happiest guy around when the company's good.