If you're going to shoot headshots it helps to have a seamless background – actually, it helps to have many of them in a variety of colors, textures, and even widths. But if you had to begin with one, which would it be?
Well, the general rule of thumb is to get white, because you can make a white background various shades of gray and/or black depending on your light positioning. That said, as a color/shade, gray, to some, is actually more versatile in that it may be more suitable for more occasions, and without the need to altering the lighting. But what if you want to change the color something irregular and unusual? Do it in post, in Photoshop, and Jeff Rojas has a great tutorial on how to do it in about 2 minutes.
The great thing about this particular tutorial is that it's short and thus satisfying in a 'shot' kind of way, and also that within its 2-minute time frame you can pick up how to approach color alteration in Photoshop on a whole, and if not yet familiar, get a bit of a primer on how to use a few color selection tools and see how layers alter things and so on. In fact, for many you'll get greater continued use out of the 'in-between' points than from the primary objective of the video. It's a good watch, a good thing to know, and delivered well.
Speaking of the primary objective, however, changing the background color is really a great way to have your images stand out in a crowd, and it allows you to implement color theory in your image in a bold way.
You can find more great stuff from Jeff on his YouTube channel.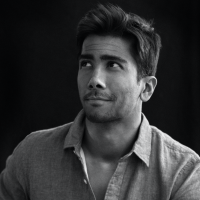 Kishore Sawh
A photographer and writer based in Miami, he can often be found at dog parks, and airports in London and Toronto. He is also a tremendous fan of flossing and the happiest guy around when the company's good.