With the Hero4 celebrating just over a year and half since its release, GoPro has unveiled its successor, Hero5 Black, that holds improvements and updates over the beloved portable action camera, as well as Hero5 Session. Both available October 2nd.
Introducing the GoPro Hero5 Black & Hero5 Session
The Hero5 Black, their newest, advanced-feature model, comes in at $399 and is the love-child of the two versions of the Hero4. Combining 4k video footage at up to 30 frames per second from the Hero4 Black and the aesthetic touch-screen qualities of the Hero4 Silver. Simultaneously, GoPro launched the Hero5 Session, an alternatively affordable option that shares some of the same characteristics of the Hero5 Black but lacks many advanced features.
Upgrades & Advancements
Both cameras offer a range of voice controls and an improved one-button-interface to start & stop recording. It's new technology provides "professional grade" electronic, or digital image stabilization. This is GoPro's response to Sony's Balanced Optical SteadyShot for their new Action Cams.
The largest upgrade comes in it's waterproof capabilities for both the Hero5 & Hero5 Session, allowing users to take the camera 33 feet below without the conventional housing seen previously in former models. Dive housing for deeper depths and shock protection are available, but unlike the durability provided by Hero4's polycarbonate housing, the Hero5 is rugged all on its own.
The differences between the hero5 & hero5 session
While both cameras capture 4k video at 30fps, the Session just falls short when it comes to photo capture. The Hero5 can capture RAW 12-megapixel photos and Wide Dynamic Range Video, and the Session produces 10-megapixel photos with no RAW or WDR capabilities. The $100 price difference is justified by Hero5 Black's 2-inch LCD touchscreen and built-in GPS, see the differences here:
Gopro plus: connected & convenient
To compliment the camera's upgrade, users can join GoPro's new cloud-based subscription service, GoPro Plus (available Oct. 2nd), that makes it possible to "upload, edit and share your clips with a phone or computer" (CNET). Now users can automatically store photos & videos and edit with convenience, have access to a library of licensed music, and receive 20% off GoPro's site all for $4.99 a month.
Get yours here: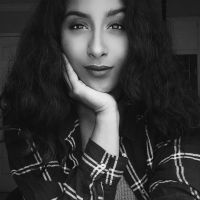 Shivani Reddy
Shivani wants to live in a world where laughter is the cure to pretty much everything. Since she can't claim "Serial Bingewatcher" as an occupation, she'll settle for wedding/portrait photographer at Lin and Jirsa & marketing coordinator here at SLR Lounge. For those rare moments when you won't find a camera in her hand, she will be dancing, eating a donut, or most likely watching Seinfeld. Follow her on Instagram:
@shivalry_inc