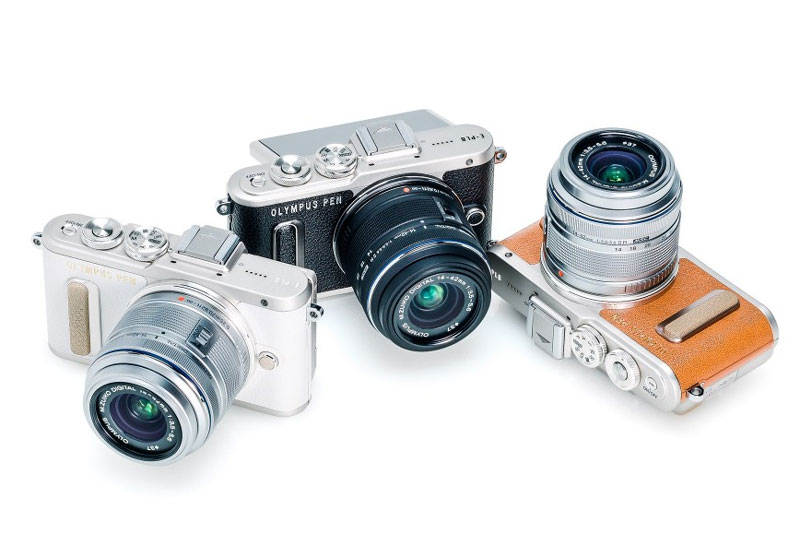 The Olympus Pen Lite series of mirrorless cameras delivers a redesigned body with the new Pen E-PL8, retailing for $549.99. Although its specs don't really differ from its predecessor, the E-PL7, the body underwent a complete transformation "designed with the sophisticated, stylish shooter in mind".
Sleek & Sophisticated Design
Olympus' description of the camera's aesthetic improvements do a great job in selling the camera: "Intricately detailed metal dials, and premium metal and leather-grained finishes that perfectly complement each color option". The camera now comes in white, black and brown, colors chosen to bring out the style of the shooter whether it be vintage, elegant, or traditional.
Specs & Functionality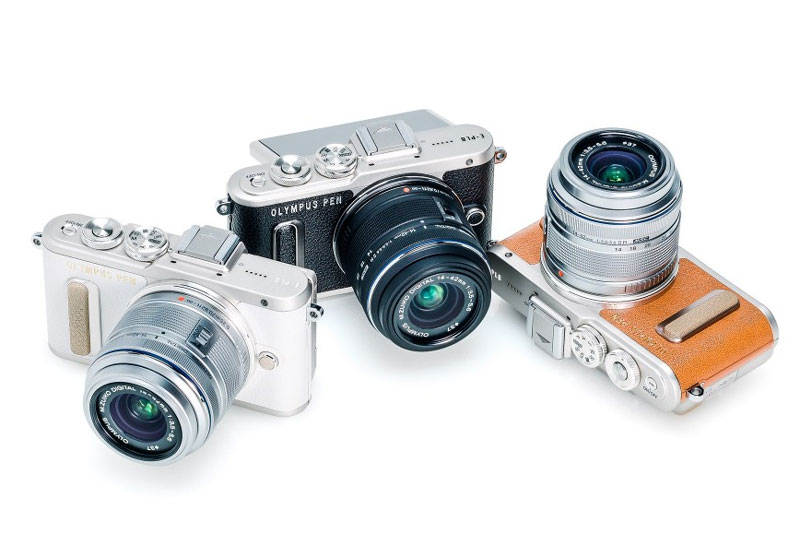 Other than a revamped exterior, the qualities of the E-PL8 are almost identical to the E-PL7 with no upgrades to the 16.1-megapixel sensor, display size, or functionality, or image stabilization. The stylish Micro Four Thirds camera may be a quick seller for its superficial qualities, but it carries the same 81 autofocus points and a slightly improved 8.5 frame per second shooting speed making it not too much of an improvement, even though it is a compact & portable camera solution.
Enhancing the Olympus PEN E-PL8's stylish design and ease of use is the Olympus imaging technology inherited from the acclaimed OM-D® series. The TruePic VII Image Processor is paired with a 16 megapixel Live MOS sensor to deliver beautiful stills with high resolution, superior color reproduction and excellent low-light performance for stunning nighttime images.
Selfie-Improvement
"The 180-degree flip-touch LCD monitor takes the guesswork out of selfies" providing users with a straightforward interface for simplified stills and video. Its high-speed Touch AF instantly focuses and shoots with a simple touch of the screen. Using e-Portrait Mode, you can automatically smooth skin tones or apply one of 14 Art Filters to "capture unique and creative shots, then wirelessly upload and share them using the Olympus PEN E-PL8's built-in Wi-Fi® and the Olympus Image Share smartphone app". The new Olympus Image Palette (OI.Palette) smart device app "brings popular creative features from Olympus interchangeable lens cameras to smartphones and tablets."
In conjunction with the camera's release, Olympus announced three new interchangeable lenses for their Micro Four Thirds lineup, not yet available for purchase: a 25mm f/1.2 prime that will cost $1,199, a 12-100mm f/4 with image stabilization for $1,29, and a 30mm f/3.5 macro lens for $299. You can purchase the Olympus Pen E-PL8 with the 42mm IIR Silver Lens for $649.99 here.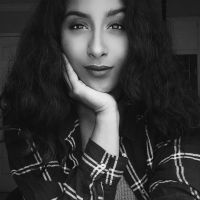 Shivani Reddy
Shivani wants to live in a world where laughter is the cure to pretty much everything. Since she can't claim "Serial Bingewatcher" as an occupation, she'll settle for wedding/portrait photographer at Lin and Jirsa & marketing coordinator here at SLR Lounge. For those rare moments when you won't find a camera in her hand, she will be dancing, eating a donut, or most likely watching Seinfeld. Follow her on Instagram:
@shivalry_inc