The champions of action cameras bring us a revolutionary product that stands alone in their product lineup. After introducing the new Hero5 Black and Hero5 Session, GoPro unveiled their heavily anticipated drone system, the GoPro Karma; taking something that is conventionally very complex and simplifying it so that anyone can operate it with ease.
The aircraft system retails for $799 and packs a heavy punch when it comes to competitive features and optimization. Designed to be a compact solution for action capture, the Karma is a travel-size drone meant to be carried in the Karma Case, a backpack created to store the aircraft, a state-of-the-art controller, and a hand grip.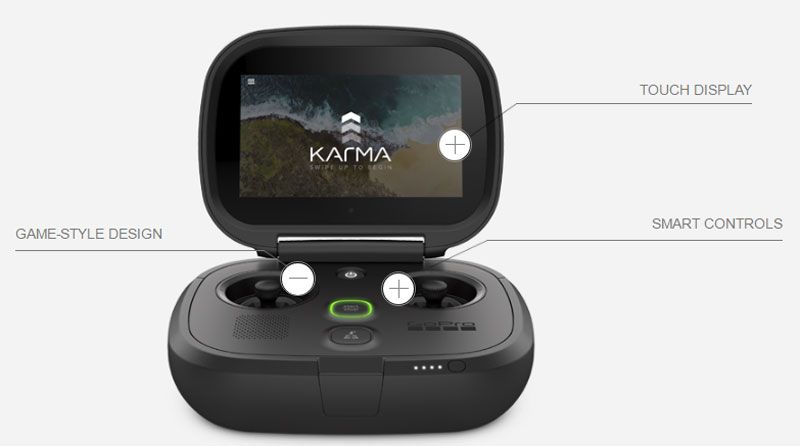 It is devised to maneuver like a video game with the intuitive Karma Controller, making it simplified for operational use. Its biggest ploy, however, is versatility by allowing users to fly it above mountainscapes one minute and then use the same camera on a hand-held grip to film on steady ground.
More than a drone
GoPro CEO, Nick Woodman, states that Karma should be viewed separately from other drone competitors as it is meant to be an "end-to-end life capturer solution," incorporating their famous GoPro cameras with their latest technology. With its inexpensive price point, the Karma is sure to drive up drone sales and usage, but what will this mean for flying regulations with the increase in drones? There has yet to be a side-by-side flight comparison between the two, but Gizmodo has compared the specs of the DJI Phantom 4 to the new GoPro Karma, showing us that there is promise in what's to come when the Karma is put to the test. With a battery life lasting around a measly 20 minutes (compared to Phantom 4's 28 minute maximum flight time), Karma is programmed to fly back to its take-off-point when it reaches four minutes of remaining flight time.
world class image stabilization
The camera is placed in the front of the aircraft, rather than hanging below, and is attached to their ever-promising image-stabilizer mount. The versatility comes from dismounting the camera from the drone and mounting it on the Karma Grip which provides incredible image stabilization for hand-held functionality.
It costs $799 alone, $1,099 with a Hero5, or $999 with a Hero5 Session.Purchase the GoPro Karma here.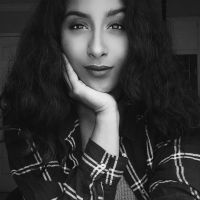 Shivani Reddy
Shivani wants to live in a world where laughter is the cure to pretty much everything. Since she can't claim "Serial Bingewatcher" as an occupation, she'll settle for wedding/portrait photographer at Lin and Jirsa & marketing coordinator here at SLR Lounge. For those rare moments when you won't find a camera in her hand, she will be dancing, eating a donut, or most likely watching Seinfeld. Follow her on Instagram:
@shivalry_inc