Today we are reviewing the new Pocket Wizard Plus III. In the studio, we have used virtually every kind of radio triggers available, as we utilize off camera flash often in our photography. We've tried everything from cheap Chinese factory direct brands to the regular name brands you see in retail stores. In the end, we always returned to Pocket Wizards because they are very reliable. The new Pocket Wizard Plus III is not only better than the other brands, it is also a vast improvement over the Pocket Wizard Plus II. Best of all, it is also cheaper than the Plus II.
Video Review
Limitations of the Pocket Wizard Plus II
We love the old Pocket Wizard Plus II triggers because of their reliability. They work well, but the Plus IIs did have some limitations. For example, the antenna is prone to bending and breaking. Storing the Plus II can be a challenge because you always have to think about being gentle with the antenna.
Another major issue is that there is no battery indicator on the Plus II. So, what we used to do is replace the batteries after every shoot because we were never quite sure how much battery power was left in the Pocket Wizard. Last thing we want is to run out of power in the middle of a shoot and to have to get extra batteries from my case.
The Plus II also had a cheaply made plastic shoe that would break quite easily. On top of all of that, each Plus II trigger cost $179, which is pretty expensive for what is a very basic, straightforward trigger.
Why We Love the Pocket Wizard Plus III

Now moving to the new Pocket Wizard Plus III, not only did Pocket Wizard introduce a handful of improvements, but they also lowered the cost of the trigger from $179 to $139. The savings really add up once you start buying several units.
As you can see from the photo above, the antenna is now integrated into the actual housing so you don't have to worry about bending or breaking it. The stubby antenna's smaller size also makes it easier to store the Plus III.
Another new upgrade to the Plus III is the LCD screen that displays the channels, groups, mode functions, and battery indicator. The last one is great because although the Plus III does eats up more battery juice, it can at least show me how much battery charge is left.
The other big feature in the Plus III is grouping. So in addition to the channels, we now have 4 groups – A B C D. This means that you can assign the different lights that you have set up to one or more groups, and trigger each group independently or in combination with each other.
For example, let's say we are shooting on a dance floor and have 2 lights at the front and 2 lights at the back of dance floor (so one in each of the 4 corners). I can have each light on each corner of the dance floor set to groups A through D. So front left would be A, front right would be B, back left would be C and back right would be D. If I want to fire just one of the lights in the front, I can select A or B on the trigger that is on my camera. If I want to fire both front lights, I just select A and B. I can also select A, B, C, and D to fire all 4 lights. Grouping is a very versatile way to creatively control your lighting on the fly and directly from your camera.
The Plus III has a total of 32 channels. The first 16 channels are legacy channels that are backwards compatible with previous Pocket Wizard products. Channels 17-32 are the new channels that allow grouping.
While there are many other improvements, the last improvement I find particularly awesome is the new hot-shoe. While the shoe is still made of plastic, the new plastic is much harder and the design is much more reliable. . It's too bad that the shoe is not metal, but at least it has a better build quality when compared to the shoe on the Plus II.
Conclusion
Each of the three partners at Lin & Jirsa Photography has been using the Pocket Wizard Plus IIIs for over 20 shoots each. So far, there have not been any issues with any of our Plus IIIs. This is why we are big fans of Pocket Wizard. They make good, reliable triggers.
The Pocket Wizard Plus IIIs are not the cheapest triggers around, and a set of 4 will set you back $556, but considering how reliable they are, the Plus IIIs are a worthy investment. The cheaper triggers that are out there work OK in the studio, but on location they don't always fire consistently.
So our final recommendation is to not waste your money on the cheap stuff, save your money and invest in the Pocket Wizard Plus III instead. We give the Plus III 5 out of 5 stars.
You can purchase the Pocket Wizard Plus III at either Amazon or B & H Photo for $139.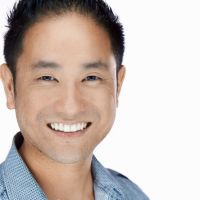 fotosiamo
Joe is a fashion and commercial photographer based in Los Angeles, CA. He blends creativity and edge with a strong style of lighting and emotion in his photographs.