At a sum of US$ 2,064,500, Leica has the honor of manufacturing the world's most expensive SLR Lens, the Leica APO-Telyt-R f/5.6 1600mm telephoto lens. A Howitzer among lenses, this 1600mm is also the largest and heaviest telephoto lens at 47.24 inches long, 16.5 inches diameter, and 132 lbs! This one-off lens is commissioned by Qatar's former minister of Culture, Arts and Heritage Sheikh Saud Bin Mohammed Al-Thani of Qatar.
This lens is so heavy that according to Danish Leica expert Thorsten Overgaard, Sheikh Al-Thani commissioned Mercedes to make a specially-equipped four-wheel-drive vehicle to carry the lens and act as a mobile tripod.
Thanks to Apotelyt.com for the links and photos!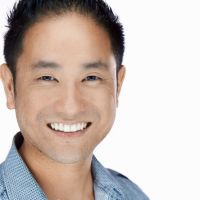 fotosiamo
Joe is a fashion and commercial photographer based in Los Angeles, CA. He blends creativity and edge with a strong style of lighting and emotion in his photographs.