Freelancing isn't easy. You've got to constantly hustle to get your next job – your life is a perpetual job interview. There are a slew of competitors, particularly if you happen to be a freelance photographer. Sometimes, despite your best efforts, clients can be less than prompt with payments, and sometimes this results in freelancers getting stiffed altogether. Of course, for those willing to bear that cross, there are great rewards, like the freedom of choosing your own schedule and clients.
In November of 2016, New York City set a new precedent for its approximately 1.3 million freelancers that can hopefully extend to the rest of the 55 million freelancing Americans in time. Mayor Bill de Blasio signed legislature that was universally approved by City Council to protect freelancers from one of those concerns – lack of payment. The 'Freelance Isn't Free Act' was passed with 180 days to become active, and those days have now passed, and the Act is in effect. Now freelancers will be ensured timely and full payment from clients for their services.
The protections granted by this act apply to 1099 contractors and sole proprietors with no employees who aren't incorporated, S-Corp, LLC, or C-Corp. All jobs worth $800 or more in a period of four months must be paid in full by the client within 30 days of an agreed-up date. Violating clients will be sent a certified letter from New York's Office of Labor Standards, and if said letter is ignored, freelancers can take the rogue client to court.
The legislature strongly favors the freelancer, and clients can be held liable for freelancer's attorney fees if the judge rules in the freelancer's attorney and clients can be fined up to double the amount originally owed.
This groundbreaking new legislature will bring about much-needed change in the freelance world of New York City, and with any luck will inspire similar laws in cities across the country. This is something you should be pressuring your legislative bodies to adopt.
You can find out more details here.
Source: Gothamist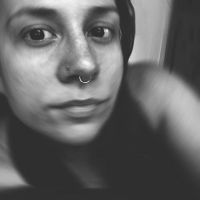 Holly Roa
Seattle based photographer with a side of videography, specializing in work involving animals, but basically a Jill of all trades. Instagram:
@HJRphotos