Join Andrew "Fundy" Funderburg and SLR Lounge Founder, Pye Jirsa, for a FREE webinar to help you sell more wedding albums and wall art.
Photographing for the purpose of designing an album in the future is a notion that stems from a simple sales standpoint. With a cohesive collection of images, it is almost impossible for clients to refuse photo albums when they are practically already made. We're teaming up with Fundy Design Software to give you the tools you'll need to build a strong system for print and album sales.
When: Thursday, June 8th, 2017 | 10AM PST
Cost: Free!
How to Join: Register down below!
Duration: Approx 1 hour
What We'll Cover (specific topics subject to change):
Shooting A Cohesive Story For Print & Album Design
Simple Album Design & Proofing Using Fundy Software
Possibilities for Increased Revenue With Print & Album Creation
Streamlined In-Person Sales Process For Your Photography Studio
Shooting with the album in mind
We've discussed in many of our educational workshops that photographing a wedding is all about telling a cohesive story of your client's day, from start to finish. Having this mentality prior to shooting will inevitably yield a strong collection of storytelling imagery acting as a easy segue into album creation and print.
The software that leads to sales
Fundy Designer was built for professionals in mind, providing a feature-rich program to dissolve any communication issues that may arise when handling album design. There is no other software on the market that allows you to design, proof, print and sell all in one application, and with the new update (v7: download the free trial) the possibilities for increased revenue have multiplied with more focus on wall art sales & more.
*SLRL Premium members receive a discount on Fundy Designer, so upgrade today & start saving!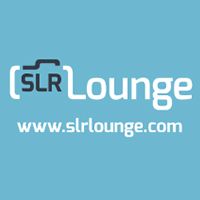 SLR Lounge Official
Articles by SLR Lounge Official are created by multiple authors. They represent official announcements by SLR Lounge.