For a long time, Eye-Fi was the only real go-to name in town for adding wireless capability to non-wireless enabled devices via a memory card. The solution was quiet if not entirely elegant, but served its purpose to many satisfied customers. However, it was just over a month ago that Eye-Fi emailed its users to let them know that support for all cards except their new 'Mobi' line would cease on September 16th this year, and that, understandably, didn't sit well with Eye-Fi card owners, especially those who might have recently acquired one.
There was much speculation on what direction the company was headed in after they sold their cloud services to Ricoh, but this appeared to be a first big move and people were outrage. Well, that outrage spawned a lot of media coverage, and vehement words from owners all over, and it would appear that due to the brouhaha the company has pivoted on their decision and will not brick your old cards, but instead are building software to keep them on some manner of life support.  Power to the people, etcetera, etcetera…
We have started work on a new desktop software utility designed to enable impacted cards to continue operating beyond the previously announced EOL date of September 15, 2016. The new software is called the "Eye-Fi X2 Utility" (X2U) and will be provided free of charge as a download.

The X2U will enable cards impacted by the EOL to transfer images to a desktop computer via an Infrastructure or Direct network connection. The utility will be made available in early August on the Mac (OS X) platform.
But it's not all good news.
Thoughts
What Eye-Fi is doing is less a proper life extension, and more a patch; throwing users a bone, and not one they may actually want. This is because while on the one hand they are creating software to enable the use through an update, that's pretty much where the buck stops. There will be no further updates; full functionality will not be there; there will be no help desk nor warranty, and neither is it going to be available for Windows users at this time.
It would appear that this is simply a move that was triggered by a swarm of complaints and bad faith, and one that is solely there to placate affected users. It may work, but it's hard to imagine the amount of distrust buyers have had to be dispelled by what some are calling a 'bit of an insult'. Frankly, it seems it may be a bit late.
How do you feel about Eye-Fi's move, and would you support the company?
Find the company statement here.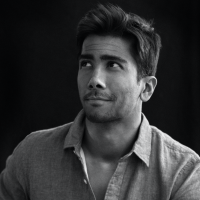 Kishore Sawh
A photographer and writer based in Miami, he can often be found at dog parks, and airports in London and Toronto. He is also a tremendous fan of flossing and the happiest guy around when the company's good.